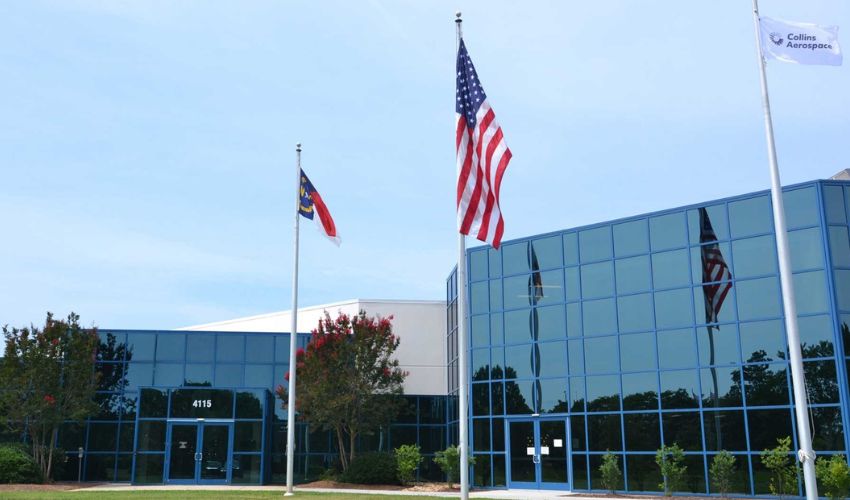 American company Collins Aerospace recently announced the opening of its new additive manufacturing center located in Monroe, North Carolina. The company, which is a subsidiary of the multinational Raytheon Technologies Corporation, opened the additional location for the expansion of its maintenance, repair, and overhaul (MRO) capabilies. Collins Aerospace was originally brought to life in 2018 by United Technologies Corporation (UTC), as the result of a merger between Rockwell Collins and United Technologies after their acquisition by UTC. The company, which has its headquarters in Charlotte, quickly became well recognized throughout the industry and since UTC's own merger with Raytheon Company to form Raytheon Technologies in 2020, has become one of the world's largest suppliers of aerospace and defense products.
By steadily expanding its locations, the company now has a total of 75 MRO sites all around the world. Its latest addition, which is the outcome of a $30 million expansion of its 160,000-square-foot Campus in Monroe, is able to serve more than 300 customers across the aerospace and defense industry. Mary DeStaffan, Monroe site general manager for Collins Aerospace, explains. "Our Monroe site is one of Collins' largest MRO facilities in the world, and the repairs we provide are essential to keeping our airline and military customers' aircraft in service. We're proud to call Monroe home, to continue to invest and grow in the community here, and to support the region's growing aerospace cluster."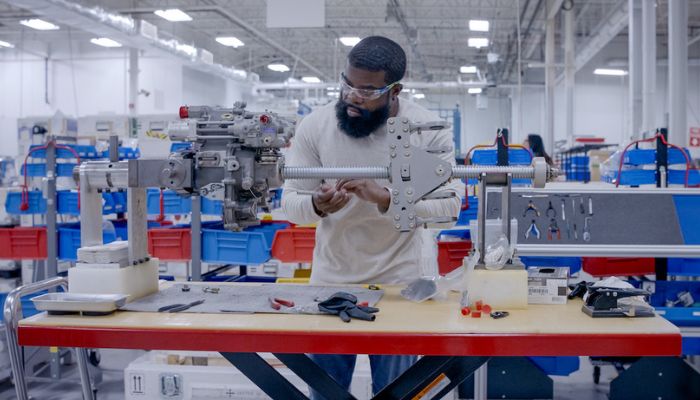 Collins Aerospace is Focusing on Advanced Technologies
Besides two new 3D printers, of which the company is planning to add more in the future, the new site includes the newest advanced manufacturing equipment to ensure enhanced employee safety, improve quality control, and streamline operations. The new location is set to repair more than 6,500 unique part numbers, offering services for commercial as well as military aircraft. The broad variety of provided technologies includes actuation systems, helicopter rescue hoists, and air management systems and provides aircraft-on-the-ground services as well. The company notes that using additive manufacturing for aircraft will enable them to reduce weight, cost and time to market as well as provide more sustainable solutions for their customers.
For the residents of Monroe, the opening of Collins Aerospace's new location is in many ways beneficial and well received, as the company has also increased the size of Monroe's workforce, providing work for 70 new employees, and is continuing to hire for future positions. In addition to that, Collins Aerospace invested an extra $15 million in incentives from Monroe and Union County. Marion Holloway, Mayor of Monroe, is enthusiastic about Collins Aerospace's newly opened site, "Collins Aerospace is a vital corporate partner and a cornerstone of our aerospace cluster here in Monroe and Union County," stated Monroe Mayor Marion Holloway. "Not only are we excited about the current success of the company and their investments here, but their continued commitment to the residents of our community". To find out more about Collins Aerospace, visit the company's website, HERE.
What do you think of Collins Aerospace new additive manufacturing center? Let us know in a comment below or on our LinkedIn, Facebook, and Twitter pages! Don't forget to sign up for our free weekly Newsletter here, the latest 3D printing news straight to your inbox! You can also find all our videos on our YouTube channel.
*All photo and video credits: Collins Aerospace