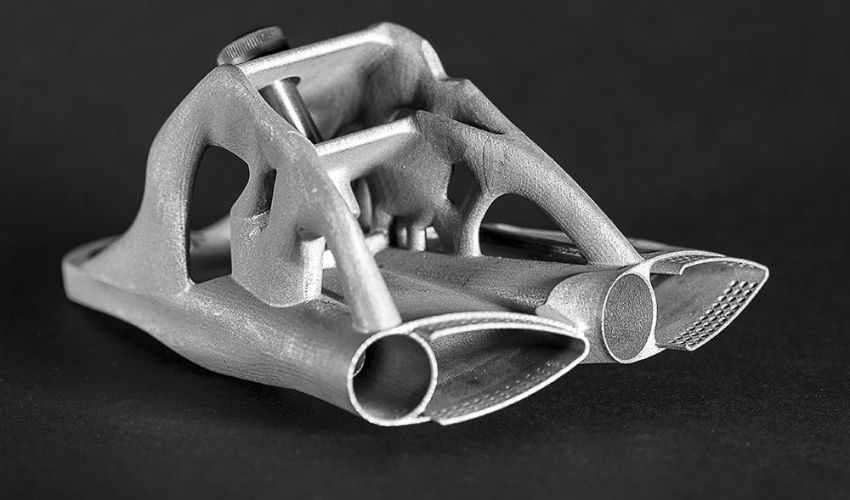 As 3D printing continues to expand in industries such as medical, defense, and aerospace, the global market valuation will continue to reflect that speed of innovation. New data from the "Metal 3D Printing Market" report from the Verified Market Research recently published a report, estimates the global metal 3D Printing market size to reach USD 4458.76 Million by 2028. Compare this 2020, when the market was valued at USD 534.18 Million and is projected to grow at a CAGR of 30.38% from 2021 to 2028.
The report highlights some of the key players in the metal 3D printing space, including familiar names such as 3D Systems, EOS, Exone, Stratasys, and Voxeljet, as well as major market movements such as 3D Systems' acquisition of German similuation software firm, Additive Works and ExOne's X1 Tooling launch offering fast and afforable final production solutions. Something worth noting is that the report attributes the expiry of patents for selective laser, customization, and the adoption of 3D printing in new markets as a few of the driving factors propelling growth in metal 3D printing. Alternatively, the report also outlines some of the constraints that are limiting growth in the space such as high costs of 3D printers and materials as well as processing complexities for metal powder producers.
Metal 3D Printing Market
The report provided essential market insights across several segmentations—Material (Powder and Filament), Type (Titanium, Steel, Nickel, Aluminum), End-user (Medical & Dental, Automotive, Aerospace, and Defense), and Geography. According to the report, the global metal 3D printing market is primarily driven by the growing use of substances in a variety of high-temperature engineering applications—explicitly those related to aerospace and automotive.
It's also noted that within the aerospace and defense segment, companies are achieving new innovations and market growth via joint ventures and alliances. With the number of key players contracting given a recent number of high-profile acquisitions, such as Desktop Metal and ExOne, it will be fascinating to follow this forecast to see if the market meets this expectation or exceeds it. You can learn more about this report HERE.
What do you think metal 3D printing forecast? Let us know in a comment below or on our Linkedin, Facebook, and Twitter pages! Don't forget to sign up for our free weekly Newsletter here, the latest 3D printing news straight to your inbox! You can also find all our videos on our YouTube channel.
Cover Photo Credit: Materialise