Scantech Releases its Latest 3D Scanning Software, iReal 3D V3.0, Helping Users Create Even More Detailed Scans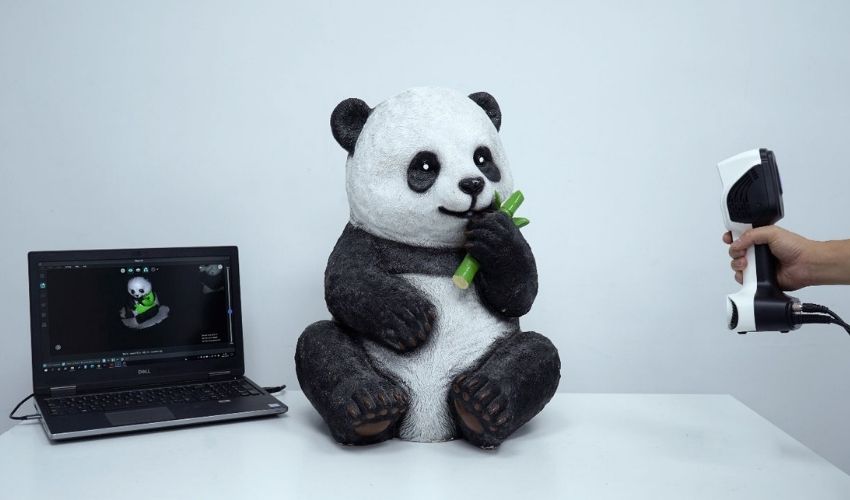 In the latest news from the popular Chinese 3D scanner manufacturer, Scantech has announced the latest update to their 3D software. Named the iReal 3D V3.0, it has been made specifically for its entry-level and cost-effective iReal 3D scanner. The announcement comes on the heels of a busy year for the company. Just in March, they also introduced their latest scanner, SIMSCAN, one of the only hand-sized portable 3D scanners on the market, weighing only 570g.  Additionally, the update has followed a recent trend with 3D scanning by using an AI-powered algorithm to optimize the software, greatly enhancing user experience as well as speeding up the 3D digitization process. It also has a number of other features that have enabled the device to take extremely detailed scans. We took a closer look at some of the features present in this latest update.
AI has become popular within both 3D scanning and 3D printing for its intelligent optimization which significantly reduces user error.  For example, in this case, Scantech notes that their algorithm intensifies the quality of the point clouds and details of mesh files, meaning that both beginners and experts will easily be able to understand how to best manage project complexities.
Beyond being AI-powered, the software also has introduced a number of interesting functions and features to make scanning even easier. For example, with the iReal 3D V3.0 they are introducing a smart color map. In other words, thanks to this feature, users will be able to accurately monitor their scanning process in real time as the areas on the scan with high quality data capturing will be read while areas that are red will signify the opposite.
This color map is complemented as well by the device's ability to scan in high levels of detail, with the scanners able to capture areas with rich textures and gemotry up to a resolution of 0.200mm. In fact, it is so sensitive to detail that the scanner can even adapt well between different colors and is extremely sensitive to hair, a traditionally difficult-to-scan surface.
Of course, this attention to detail is not the only function to come out of the update. Scantech included a number of other features including the infrared VCSEL structured light for a safer scanning experience, the ability to scan far away objects up 1km, intelligent alignment and multi-scene switching. This last feature in particular is noteworthy for many as it allows users to switch quickly between project interface, point cloud, mesh files, and color mapping.
Mitchell Wyatt, an orthopedic surgeon, in particular seemed to appreciate this aspect of the update, stating, "The upgraded iReal 3D is awesome. The freedom to switch back and forth among scanning project, point cloud and mesh file is a big jump. I could continue scanning my project for a different resolution even if I have converted point clouds into a mesh file. Inappropriate resolution won't be a disaster anymore." You can find out more in the video below or on Scantech's website HERE.
What do you think of the iReal 3D V3.0 update? Let us know in a comment below or on our
Facebook
 and 
Twitter
 pages. Don't forget to sign up for our free weekly 
newsletter
, with all the latest news in 3D printing delivered straight to your inbox!