3D printing buildings is becoming big business as PERI GmbH is printing Germany's first apartment building in Wallenhausen, Bavaria using their BOD2 portal printer. There will be five apartments across three floors when construction is complete, and with more than 4,000 square feet, it's one of the most ambitious printed buildings yet.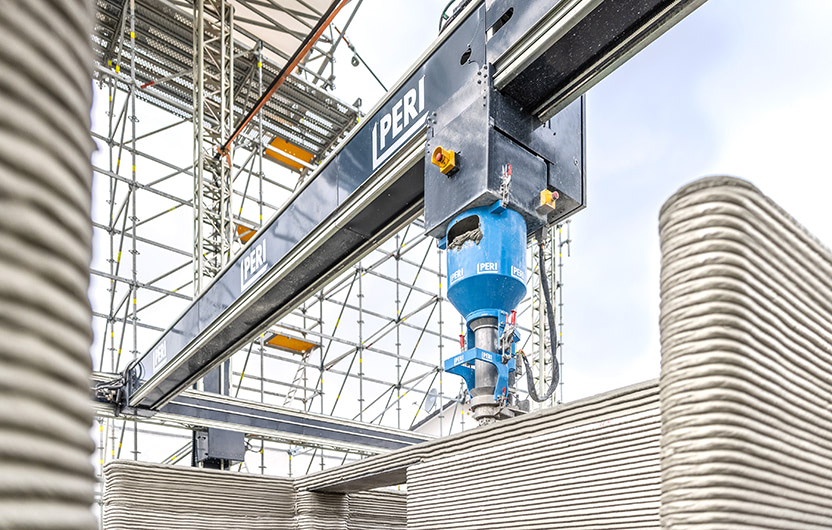 It's important to note that this is not a demonstration or research project, it's a regular commercial project. After construction, the apartments will be rented to tenants like normal, though one will be held empty as a showroom. That's a good indicator of how quickly the industry is evolving. The client for the building is Michael Rupp Bauunternehmung GmbH, a construction company that has served the region for 25 years. They've spun off a subsidiary called Rupp Gebäudedruck to handle all of their 3D projects from 2021 onward. Future managing director Sebastian Rupp commented on their commitment to innovation, "we believe that this new technology has enormous potential for the future, and we want to help shape that future. Despite the traditional nature of our craft, we are also innovative and do not shy away from new challenges – quite the opposite in fact."
With the project in Wallenhausen, we are seeing the PERI 3D construction printing team take the next important step. At the same time, PERI is consolidating its position as a leading company in the field of 3D construction printing. By printing the first apartment building in Germany, we are demonstrating that this new construction technology can also be used to print large-scale dwelling units. In terms of 3D construction printing, we are opening up additional areas of application on an entirely new level.Thomas Imbacher, Managing Director Marketing & Innovation at PERI Group
The building will also be Europe's largest 3D printed structure. PERI expects that this will make it clear that their technology is ready for primetime as they completed their last project in Beckum, North Rhine-Westphalia only two months ago. That's a pretty fast turnaround time, and they calculate that the apartment building will take about six weeks of printing. Of course, the printer leaves gaps for wiring and plumbing, and the BOD2 is actually certified for people to do that kind of installation work in the construction area while the printer is operating. That certainly speeds things up.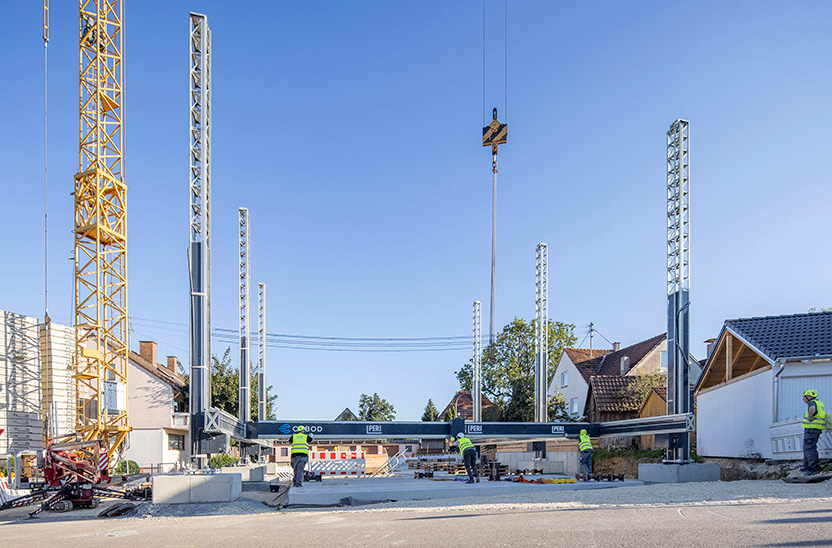 The BOD2 is a mammoth 3D printer that's installed on the construction site and remains in the same position until work is done, meaning it has to be calibrated only once at the beginning of construction. With a print speed of 1m/s, it can print one square meter of wall in five minutes, making it the fastest construction printer on the market. With all that capability and size, it's surprising that two operators can monitor and control it all.
Images courtesy of PERI GmbH