In Episode 4 of 3D Universe Untethered, join co-hosts Jeremy Simon and Jen Owen of 3D Universe as they spend an hour chatting with co-founders of MakerForce, Shashi Jain and Connor Weller.
Shashi is an educator, entrepreneur, innovator, and all-around badass in the realm of 3D printing and making a difference in the world with his philanthropic endeavors. Connor is a college student and small business owner who sells Washington State University themed products and is in the process of developing new products under his brand BaselineDesign that will serve a much larger audience. The experience he gained 3D printing products in mass for Cougkie.com proved extremely helpful when it came to organizing others to form MakerForce.
350 Makers Who Created 66,000 PPE in 6 Months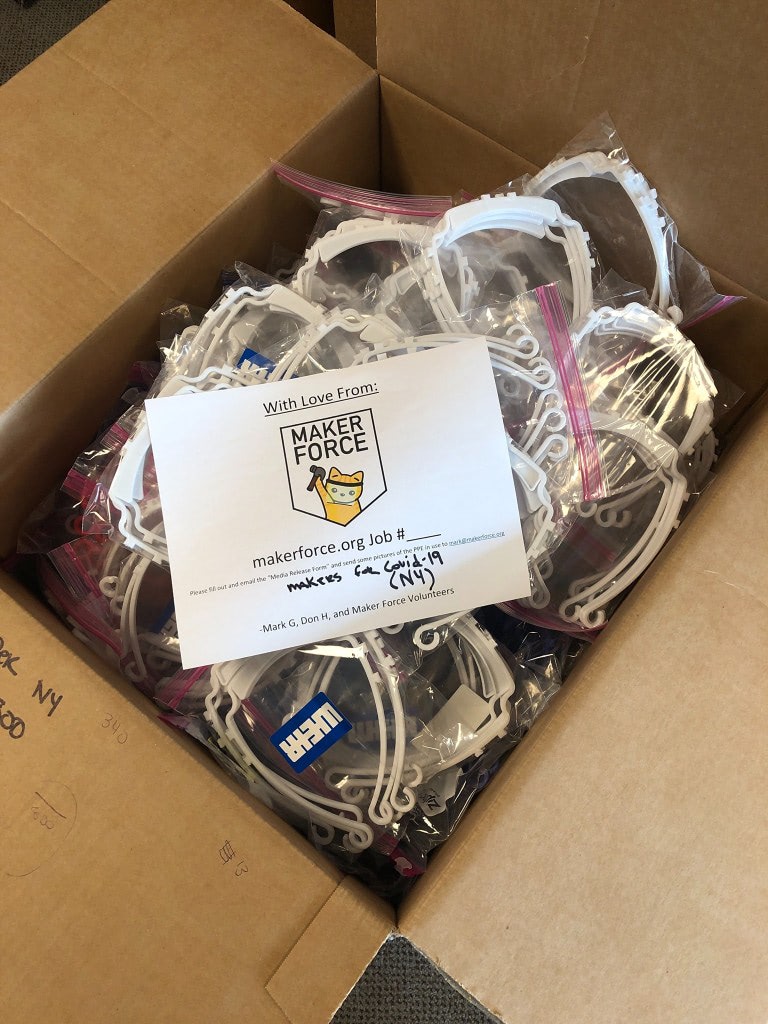 Through their efforts with the Portland 3D Printing Lab, MakerForce partnered with WA State 3D Face Shield Hub and Northwest Portland Area Indian Health Board to deliver 23,000 reusable face shields to NW Indigenous Tribes. That is 500 shields to each of 46 clinics all over ID, WA, and OR.
MakerForce consists of about 350 Makers with over 600 3D printers in their network who fulfilled over 240 orders over the past 6 months and delivered to 20 different states and Native reservations. This amazing group has been responsible for nearly 66,000 PPE delivered, each representing one protected healthcare worker.