MELTIO is expanding metal additive manufacturing in the aerospace sector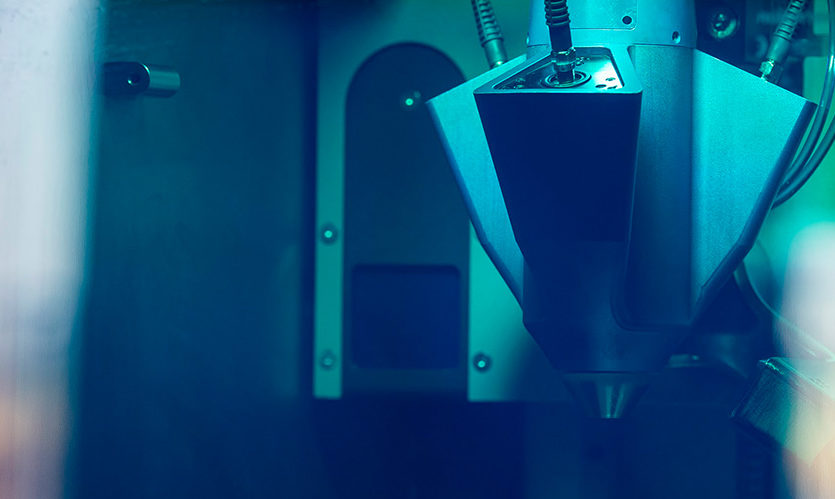 Almost a year ago, a new player in metal additive manufacturing arrived on the market. MELTIO, based between Las Vegas and Spain, has managed to strengthen the metal AM market's offering – a market that experienced a growth of almost 80% according to Wohlers' 2018 report. We met with Brian Mathews, Chief Technology and Innovation Officer, to talk about MELTIO in the aerospace sector, and more generally about its metal additive manufacturing projects. How important is the arrival of a metal 3D printer in space? How would its arrival change current International Space Station missions?
Celebrating the one year anniversary of the arrival of the brand's 3E Metal Deposition technology, the company will participate in the virtual event, ADDITIV digital World,  taking part in the panel on aerospace with two other big names in the industry, NASA and Virgin Orbit.
3DN: Can you introduce yourself and tell us about your first experience with 3D printing?
I hold a postgraduate degree in nuclear physics with over 23 years of experience in advanced nuclear energy systems design and analysis as well as advanced manufacturing for a wide range of industries and applications. I founded a nuclear consulting company in 2012, founded a vertically integrated metal additive manufacturing company in 2015, and co-founded a global additive manufacturing company (MELTIO) in 2019. I have been serving as the Chief Technology and Innovation Officer for MELTIO and oversee the R&D, special projects, and technology incubation activities of the company. I hold several patents related to multi-laser AM and have served as the PI on several first-of-a-kind projects related to AM in micro-gravity.
3DN: How did you develop MELTIO's technology?
After two decades involved in the design and analysis of advanced nuclear energy systems, I realized that without advanced rapid low cost manufacturing, complex engineering projects would not be realized due to manufacturing complexity and cost considerations. This set the stage for the rapid development of interest in advanced additive manufacturing. Following a year long comprehenisve review of the state of technology in 2014/2015, I realized there was a need and opportunity to develop advanced scaleable metal AM technology. The application of metal AM to nuclear energy systems was considered to be a good focus because the resulting technological tools likely could be applied rapidly to many industries which have fewer constraints and manufacturing challenges.
3DN: Why did you decide to tackle the aerospace industry?
Similar to the nuclear industry, the aerospace industry has a similar regulatory environment and codes and standards requirements as well as similar requirements related to materials, geometries and part dimensions. Therefore, the aerospace industry represented a natural application fit for MELTIO AM technology.
3DN: What is the importance of adopting metal AM in a field like aerospace?
The aerospace industry has exacting requirements for materials, material properties and build capabilities which often include parts with multiple materials and complex geometries. Therefore, MELTIO's AM technology was developed with these considerations in mind.
The availability of scaleable multi-material AM technology can greatly reduce lead time of parts, improve aerospace component design and performance (lighter parts with more complex higher performing materials), as well as reducing cost.
3DN: What are MELTIO's future plans in the space industry?
MELTIO is currently engaged in several aerospace projects. Under an SBIR grant, MELTIO developed and demonstrated a laser-wire AM capability to allow the joining of metal structures and the repair of metal surfaces in space. MELTIO also recently initiated a ground-breaking project to demonstrate its novel metal additive manufacturing capability in the microgravity environment for both space-based and earth-based applications.
Additive manufacturing in microgravity holds great promise for applications where minimizing material in the creation of parts and tools positively correlates with reducing the costs and risks of launch. The microgravity environment and the removal of gravity driven physical processes also yields the potential to produce metal alloy parts, components, and tools with superior material properties not obtainable in terrestrial manufacturing. MELTIO's solution for microgravity research is the MELTIO 0GM Printer which is a custom Express Rack mounted Direct Metal Deposition (DMD) printer for space applications, which will allow rapid, on-demand printing of metal parts in the resource constrained environment of the ISS. Direct Metal Deposition (DMD), also known as Direct Energy Deposition (DED), is known to be one of the most versatile additive manufacturing technologies where metal wire is deposited onto a substrate and instantly melted with an energy source (laser).
In addition to orbital AM, MELTIO is supporting application studies for several customers in the aerospace sector who are interested in leveraging the rapid, high quality and low cost benefits of MELTIO's multi-metal AM technology.
3DN: Do you have any last words for our readers?
There are several interesting AM solutions in the market and recent trends firmly suggest that metal AM will become an increasingly important process for aerospace. However, MELTIO is different. MELTIO has developed tightly integrated technologies by adopting a fully vertically integrated manufacturing model. All major components of our systems are designed and built in-house. This provides the design freedom to tightly integrate sub-systems which results in step change improvements in capabilties, performance and cost. Furthermore, MELTIO is the only commerically available solution for manufactuting parts in multiple materials using both wire and powder feedstock, indepeddently or simultaneously, and without requiring any hardware change. This novel technology provides unprecedented capabiltiies for improving the properties and performance of aerospace compoments. You can find more information HERE.
What do you think of MELTIO's technology and projects?  Let us know in a comment below or on our Facebook and Twitter pages! And remember to sign up for our free weekly Newsletter, to get all the latest news on progress, research and more entrepreneurs in 3D printing send straight to your inbox!