Webinar: Optimizing Filament Handling Procedures for High-Speed AM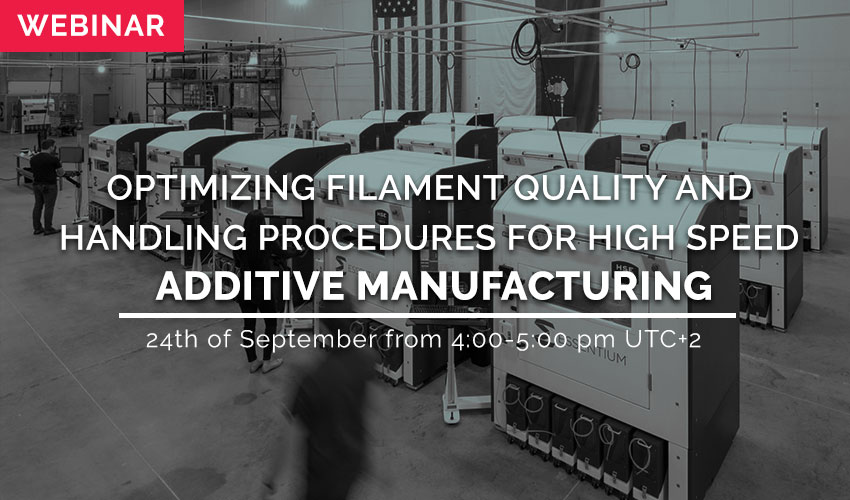 Material extrusion, also known as Fused Filament Fabrication (FFF) technology is still the most widely used technology in the AM market. In recent years, this segment of AM has undergone many changes: there has been an increase in industrial machines and compatible materials that enable more professional applications. Even though historically this technology was mostly used for prototyping, today it is increasingly used for serial production, and even full-scale production. Not so long ago, Essentium released a study on the state of industrial 3D printing that revealed that full-scale 3D printing had doubled between 2018 and 2019, rising from 21% to 40%.
For these applications, manufacturers need to be able to ensure repeatability in the process, so that each part meets the same standards. In fact, high quality parts produced with material extrusion additive manufacturing are only achievable with high quality feedstock materials and a proper material handling procedure, on a capable printer. 
In our upcoming webinar, Essentium and SABIC will share the critical specifications and material handling requirements for producing engineering-grade parts on material extrusion platforms. We will review polymer classes for hygroscopic and hydrophobic materials, the effects of moisture on thermoplastics during melt processing, sources of material contamination, and look at filament specifications including diameter, ovality and flaws that can dramatically affect part quality, with focus on Essentium 9085 filament made with SABIC's ULTEM™ 9085 resin. Several equipment options for feeding, storing and drying filament spools will be presented, along with an introduction to the new Essentium DryBox™.
Agenda
4:00 – 4:10 PM: Poll and Introduction
4:10 – 4:15 PM: Introduction to Essentium and SABIC
4:15 – 4:20 PM: Critical filament specifications for full-strength parts
4:20 – 4:30 PM: Moisture in thermoplastics
4:30 – 4:40 PM: Filament handling procedures
4:40 – 4:45 PM: Equipment for storing and feeding filament
4:45 – 5:00 PM: Q&A

Speakers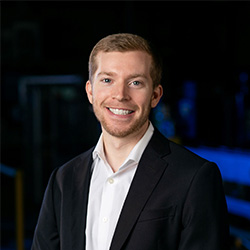 Brandon Sweeney is the Head of Research and Development for Materials and Co-Founder at Essentium, Inc. Brandon leads research and development into the ground-breaking materials Essentium is creating to revolutionize industrial additive manufacturing. Brandon has a Ph.D. from the Department of Materials Science and Engineering at Texas A&M University where he was instrumental in creating a specialized printer while studying the heating effect of carbon nanotubes upon exposure to microwave irradiation in order to weld 3D printed parts at the nanoscale. Before graduate school at Texas A&M, Brandon worked as a research scientist at the Army Research Labs stationed at the Aberdeen Proving Grounds in Maryland. During this time, Brandon gained experience in nanotechnology development and 3D printing for robotic vehicles.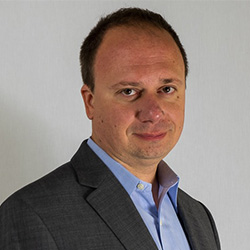 Constantin Donea currently serves as Senior Product Manager for Additive Manufacturing with SABIC's Specialties business unit. He holds a M.Sc. In Statistical Physics from Ecole Normale Superieure de Lyon, France, and an MBA from the University of Southern Indiana, and is an inventor on 5 patents. Constantin started his career with Luxten Lighting (Romania), before joining GE Plastics and SABIC in 2001, where he held a variety of roles in product development and product management.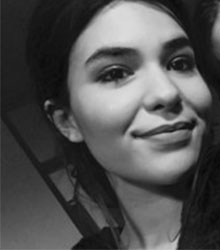 Carlota Valdivieso is the Editor in chief of 3Dnatives' EN website. 3Dnatives is the largest international online magazine about 3D printing and its applications. In charge of defining the content 3Dnatives covers for its english-speaking audience, bringing the latest news about the additive manufacturing sector and its implications to readers.