Creality CR-5 Pro Professional 3D Printer Announced
Let's review the specs of this svelte looking machine.
Sleek Design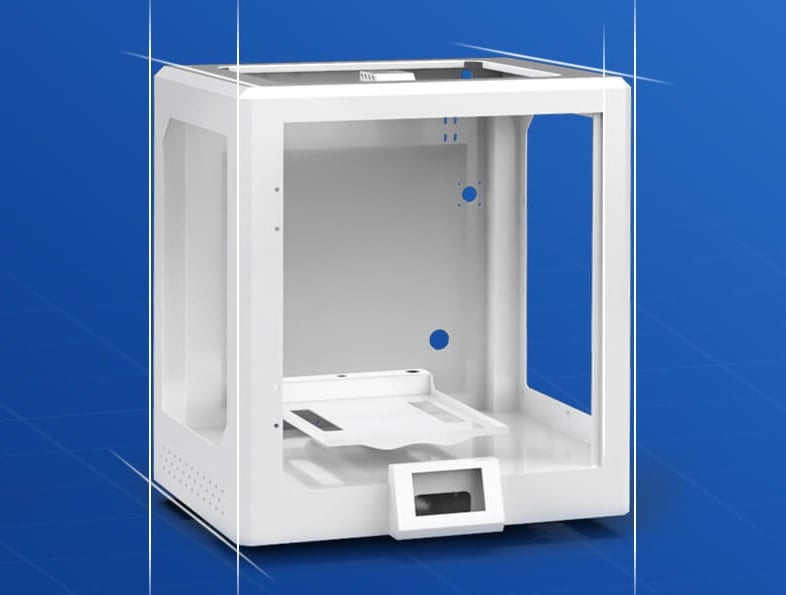 Right off the bat, the Creality CR-5 Pro looks sophisticated for a Creality 3D printer. Its sleek design, which sports ivory aluminum casing, a transparent blue acrylic door, and see-through side panels, gives off a distinct Ultimaker S5 vibe.
The large see-through front panels are great to monitor your print while also creating an enclosed print chamber and providing stable printing conditions for temperature-sensitive materials like ABS.
The all-metal frame should also enhance the printer's sturdiness and provide a stable structure.
Enclosed Build Chamber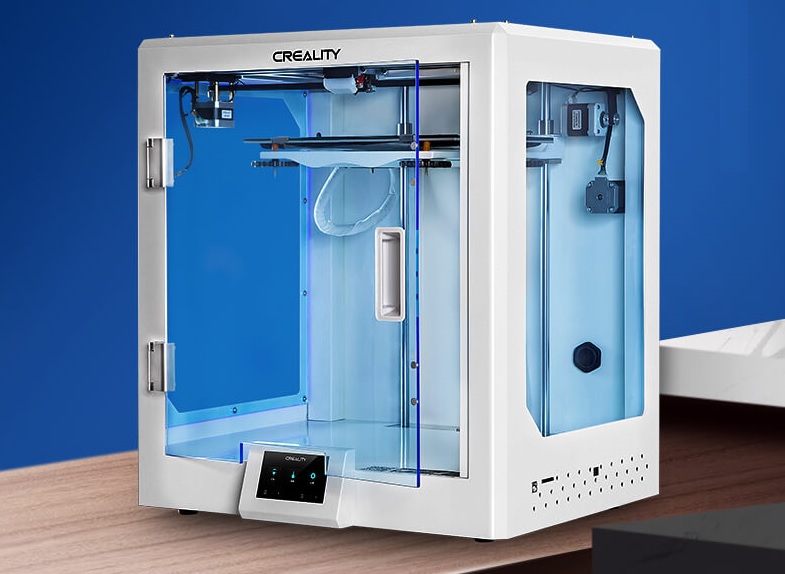 Not only is an enclosed build chamber mandatory for printing with ABS because it ensures a constant temperature, but it also protects the surroundings from potentially harmful fumes, keeps out any dust and foreign particles, adds an extra safety precaution, and helps to muffle the operating sound a bit.
When printing with PLA, you can open the door, allowing the air to flow as PLA results tend to be better when the print chamber is well ventilated.
Carborundum Glass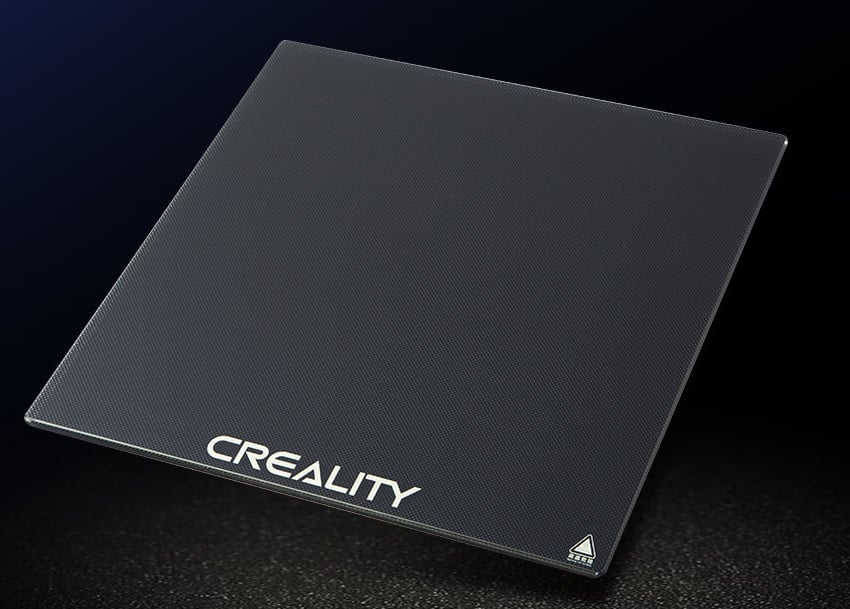 The Creality CR-5 Pro comes with a carborundum glass plate as its build platform. It's basically Creality's take on the popular Anycubic Ultrabase. Like the widely-imitated Ultrabase, it should be easy to pop prints off the bed once it's cooled down.
Under the Hood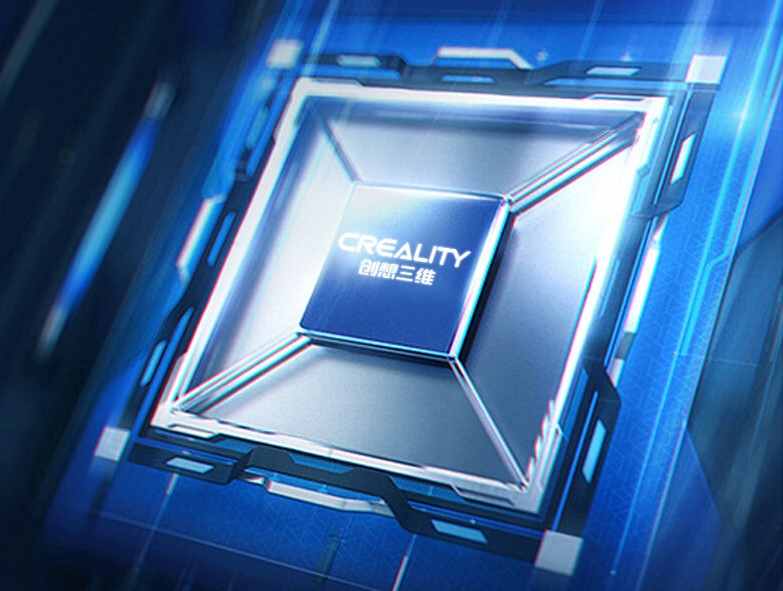 According to the manufacturer, the CR-5 Pro is outfitted with a silent motherboard with an ATmega2560 control chip to guarantee smooth operation and thermal equality. In combination with the powerful 24V 350W MeanWell brand power supply, the CR-5 Pro should be able to heat up quickly.
Bowden Extruder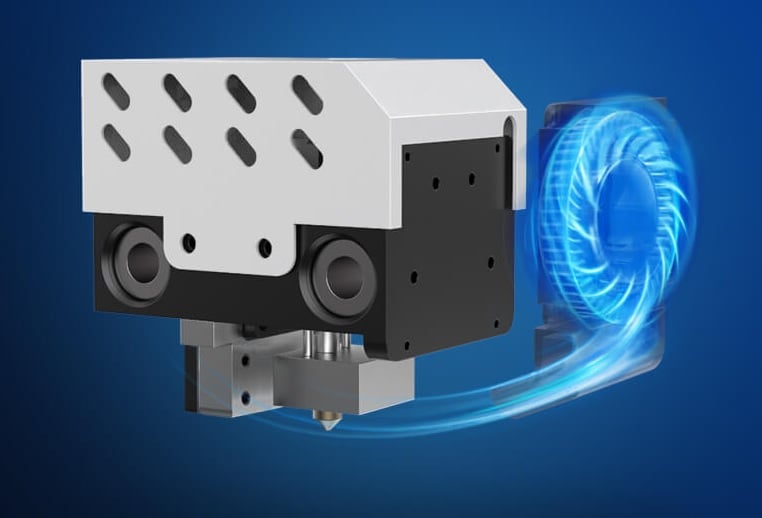 Creality advertises its CR-5 Pro to have a newly designed Bowden extruder, which guarantees a smoother and steady feeding of filament and should allow the printer to process flexible filaments better. The also-upgraded parts cooling fan promises better heat dissipation and generally should lead to better surface finish. However, it's not clear exactly what upgrades Creality has made.
Further Features
Additional features include:
Optical filament runout sensor
Resume print function – in case of a power outage
Smart LED – lets you monitor your print even during nighttime