MakerBot Method X: Review the Specs
MakerBot has packed in industrial Stratasys-patented technology, stuffing an avalanche of industrial features into an accessible machine and closing the gap between industrial and desktop 3D printing.
Here's a look at the Method X's features.
Industrial-Grade Production
The Method X is set up to manufacture complex and durable ABS components.
According to the manufacturer, the Method X is capable of producing parts that meet industrial requirements in par with injection molding. The machine's prints can have a dimensional accuracy of up to 0.2 mm, as well as vertical layer uniformity and cylindricity.
To consistently achieve these results, the Method X has an ultra-rigid metal frame construction running through the whole body. This is to offset any flexing or potential instability.
According to MakerBot, the team has spent over 300,000 hours conducting tests on the system's reliability, subsystem, and print quality. Thus, they feel confident that their latest product will deliver industrial-grade performance with the accessibility and affordability of a desktop 3D printer.
Dual Extruder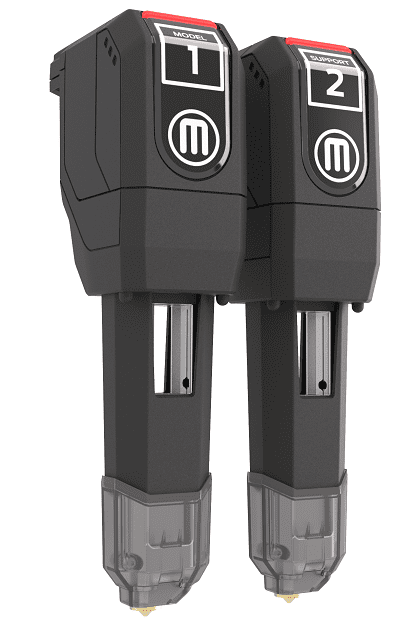 The dual extruder system was designed from the ground up for MakerBot's previous 3D printer, the Method, to optimize printing times while maintaining dimensional accuracy. According to MakerBot, the two extruders include a dual-drive gear mechanism that grants three times the push force of a standard FDM desktop printer.
Combined with the extruders' extended thermal core length of 48.2 mm, which is roughly twice as long as the typical hotend, the MakerBot Method X is supposed to achieve fast and smooth extrusion, despite the rapid movements and acceleration.
The extruders also have sensors to identify the material flow and potential jams and make adjustments to avoid print failures.
And, beyond MakerBot's marketing for its dual extruder system, the technology is useful if you're looking to print complex parts, since the machine can print objects with water-soluble support materials like PVA.
Sealed Filament Chamber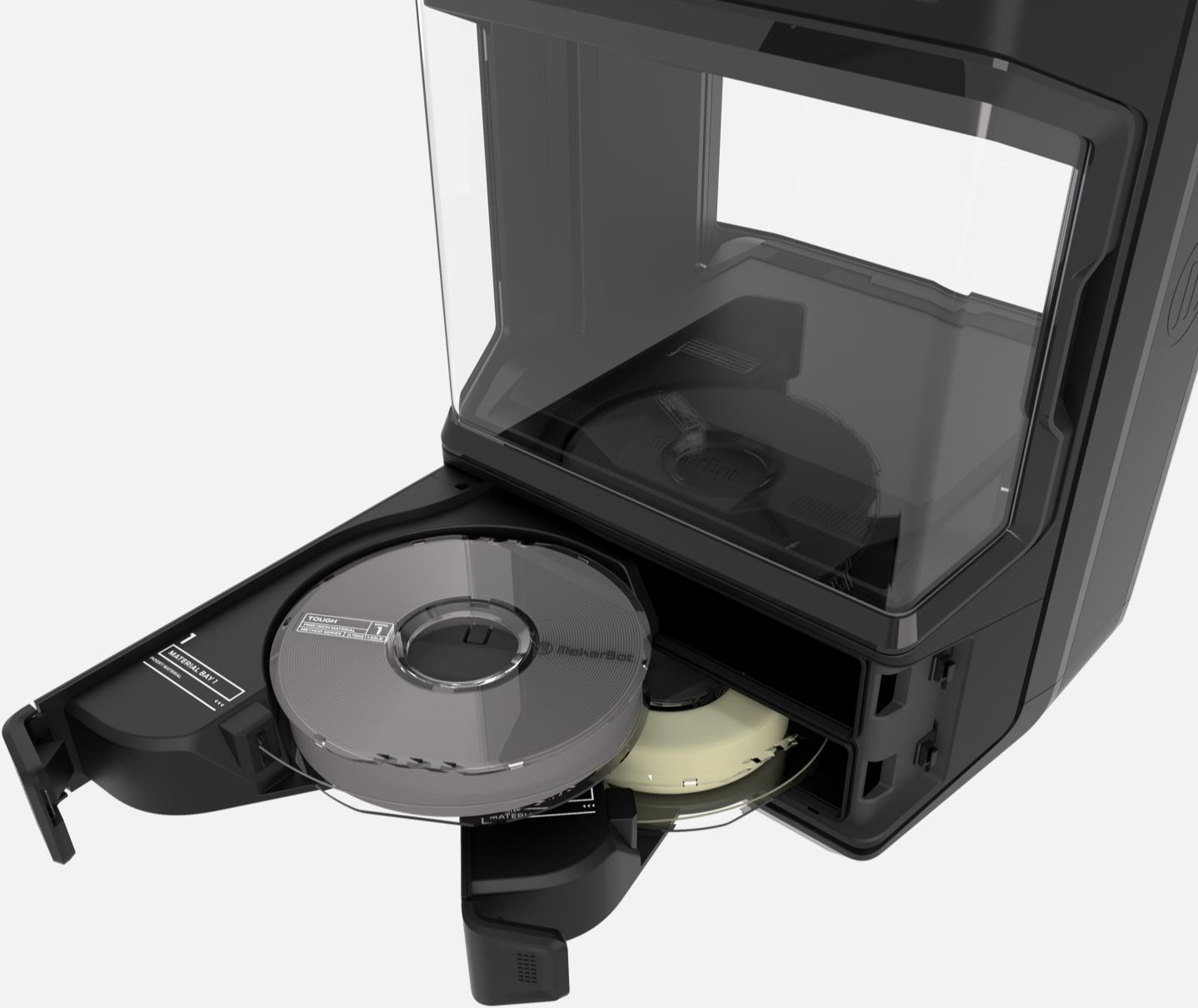 The dry, sealed filament chamber of the MakerBot Method X protects material – especially hygroscopic ones – from harmful air humidity.
Several built-in sensors ensure that the material is stored in its optimal environment. In addition, the material is loaded automatically, and further sensors inform you about the loaded material type, color, and remaining quantity.
Sensors, Sensors, Sensors
We have already touched on a couple of in-built sensors.
In total, the Method X has 21 sensors that are supposed to provide the user with a full overview of the machine's performance on its five-inch color touchscreen.
Further Features
Flexible steel build plate
CAD integration with SolidWorks, Autodesk Inventor, or Fusion 360
Compatibility with 25 different file types
Heated build chamber
Built-in camera to monitor prints remotely (including on a mobile phone)