2020 Flashforge Adventurer 3 Lite: Review the Specs
The Flashforge Adventurer 3 Lite is alike in almost every respect to its big brother, the original Flashforge Adventurer 3, with two important distinctions: it doesn't have a built-in camera to remotely watch your prints in action and it also doesn't have filament run-out detection. Other than that, the features are the same.
Solid connectivity
The Adventurer 3 Lite boasts WiFi, Ethernet and USB connectivity, plus you can use Flashforge's 3D Cloud Print to manage your machine remotely. These extra features are not common in most affordable 3D printers and are definitely a perk.
Enclosed design
Printing with trickier materials like ABS is a lot easier when your machine has an enclosed design to keep the temperature constant and toasty inside. The Adventurer 3 Lite has this, plus an enclosed space to keep your filament spool. One thing to note is that this filament capsule doesn't fit all brands and spool sizes, so you'll likely have to 3D print an external spool holder to get around that.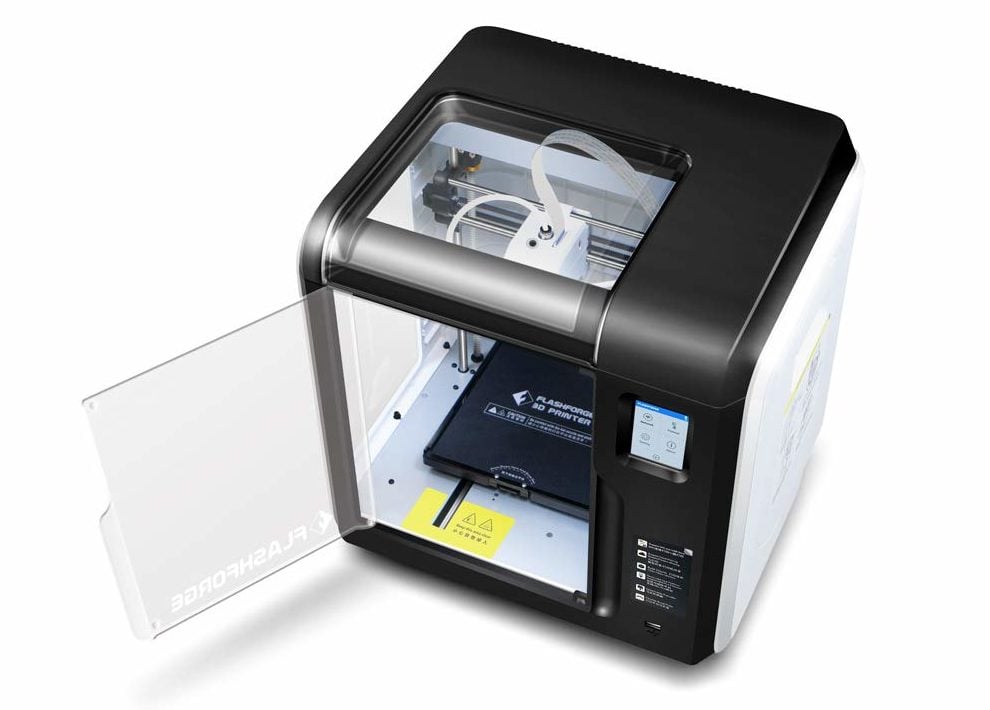 Removable, flexible print bed
Getting prints off the print bed can be tricky business, so it's helpful the Adventurer 3 Lite comes with a removable bed that's also flexible so prints can (hopefully) pop right off. It's also worth noting that the bed is heated so you can print with materials other than PLA.
Quiet printing
Quiet printing truly is an underrated feature, especially if you'll be using your printer in a common area in your home. Though we haven't gone hands-on with the Adventurer 3 Lite yet, if it's anything like the Flashforge Finder, it should be super quiet.