2020 Tronxy X5SA 3D Printer: Review the Specs
As mentioned, the Tronxy X5SA offers a host of features its predecessor lacked, plus some upgrades to improve usability and safety.
Filament Run-out Detection
Every time we think this feature has finally become standard, we wind up testing a new machine that still doesn't have filament run-out detection. So, with that in mind, this extremely handy feature is on the Tronxy X5SA, a good call on Tronxy's part, because if you're printing parts as large as this printer lets you, you're bound to run out of filament at some point.
Resume Print Function
Similarly, this machine is also able to resume a print after a power failure. Again, a really nice feature to have in general, but especially when you've got some large prints you've already sunk tens of hours into.
Auto bed leveling
Take the hassle out of leveling this bed and let the machine do it itself. Need we say more?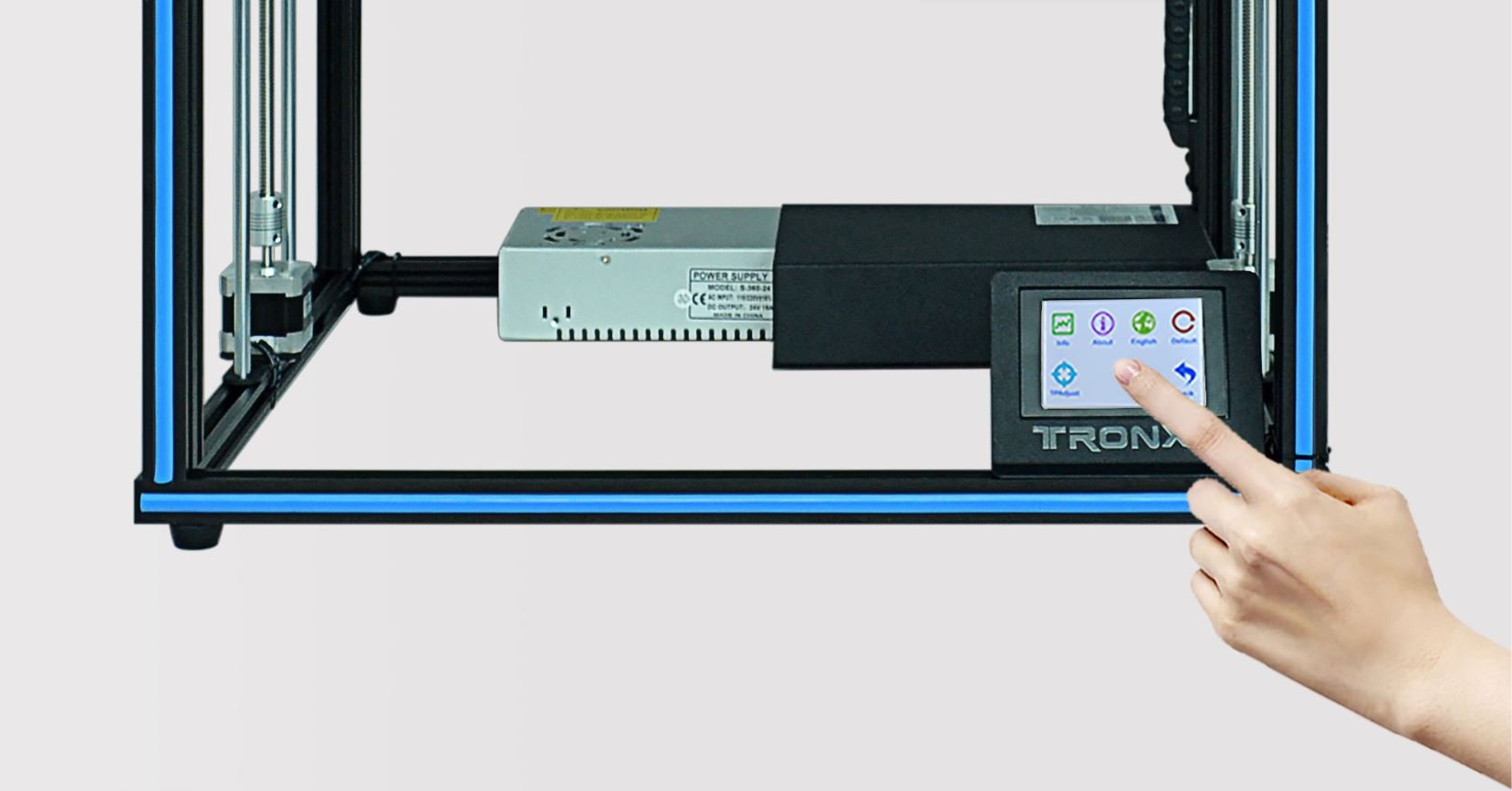 Touchscreen
One of the more obvious differences between the X5S and the X5SA is the 3.5 touch screen, which replaces the old LCD screen. This should make it a lot easier to navigate the printer functions.
Other features
Some other features in the Tronxy X5SA are its Bowden extrusion system, a heated bed, and an improved stepper motor.
How does it differ from the Tronxy X5SA Pro?
Many of the features in these two machines are the same, with the exception of three: The Pro has a double guide rail system to improve stability and increase print accuracy, it has more metal parts, and it also has a Titan extruder. The main difference then really comes down to the materials you can print. Since the Pro has the Titan extruder, it can handle some materials, like TPU, better.