Anycubic to Launch $169 Photon Zero SLA Printer
Perhaps the most noticeable difference between the original Photon and the new Photon Zero will be the size of the print bed. The Photon touts a build volume of 115 x 65 x 155 mm, whereas the Photon Zero only offers up 97 x 54 x 150 mm. If you're coming to the Zero from a fused deposition modeling (FDM) printer, this build volume may sound ridiculously small, but for a budget MSLA machine, this is relatively ordinary.
Hardware Improvements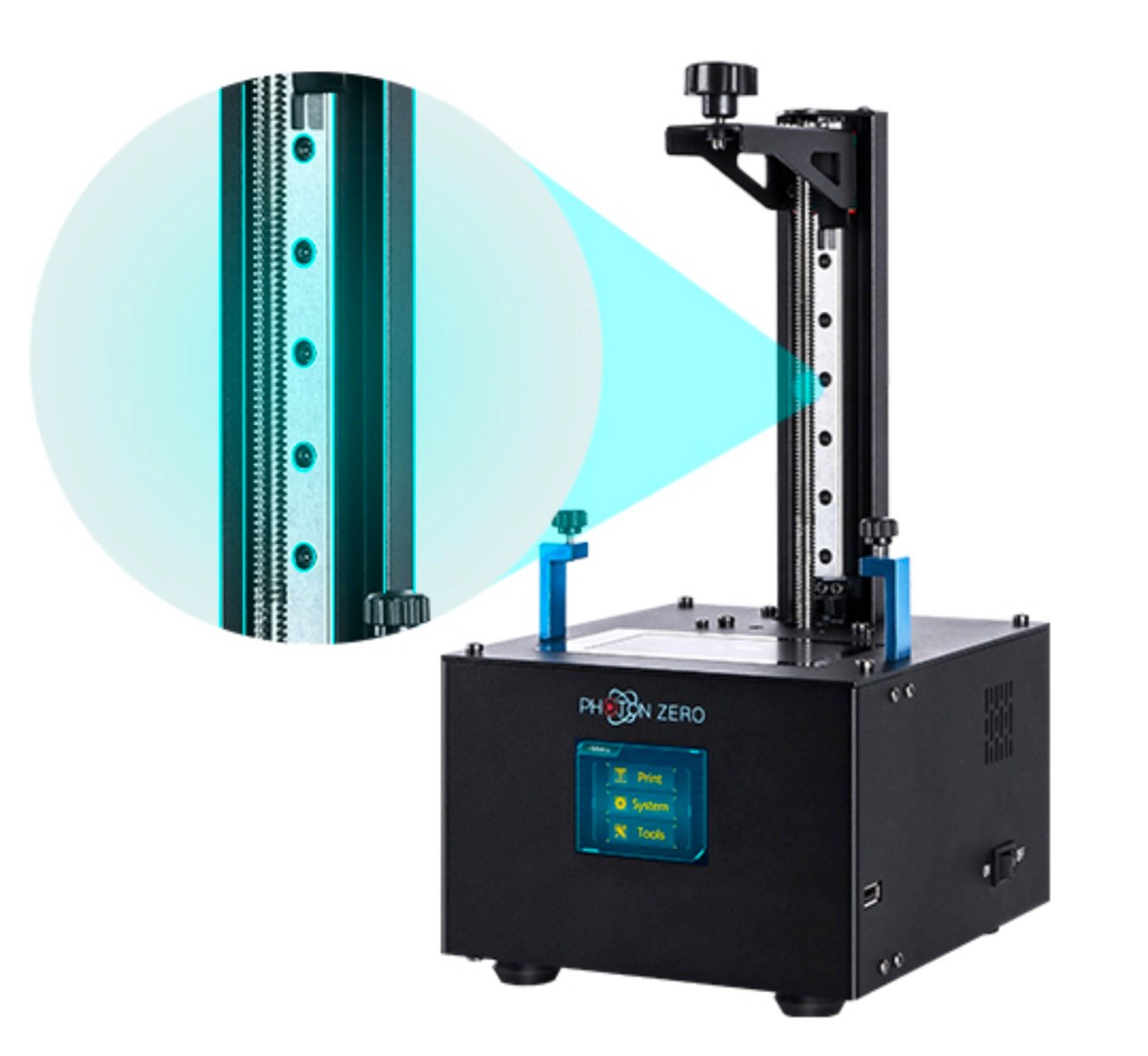 Anycubic boasts a combination of linear rail and lead screw for stable and accurate Z-axis motion. Linear rails are becoming pretty standard fare on low-cost desktop resin printers, so to see it stick around in an overtly cheaper machine is nice. This should result in smoother vertical movement and result in better prints.
It would also appear that the Anycubic Photon Zero benefits from an upgraded UV lighting module, although we've seen no further details to comment on this.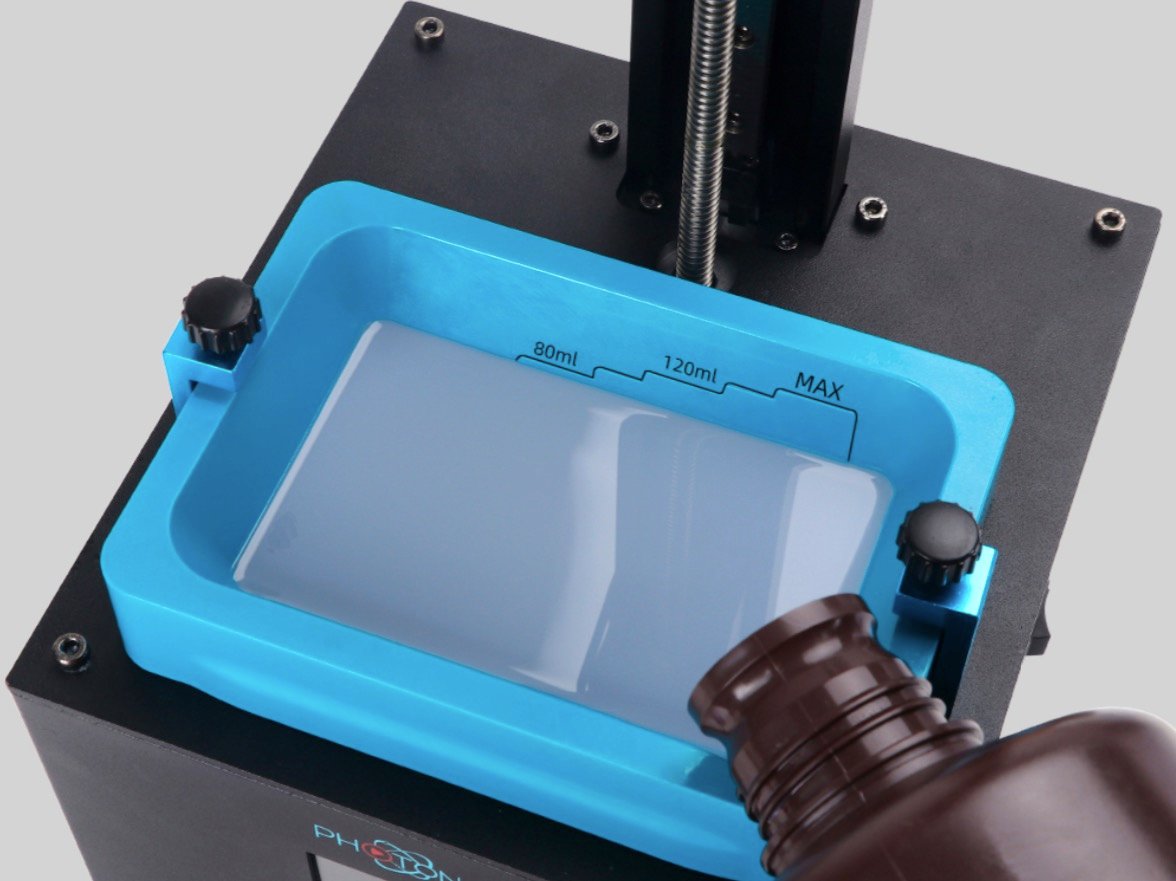 Another simple yet effective feature: Thanks to markings in the resin vat, you can now see the amount of material you have left – something missing from previous Photon models.
Improved Software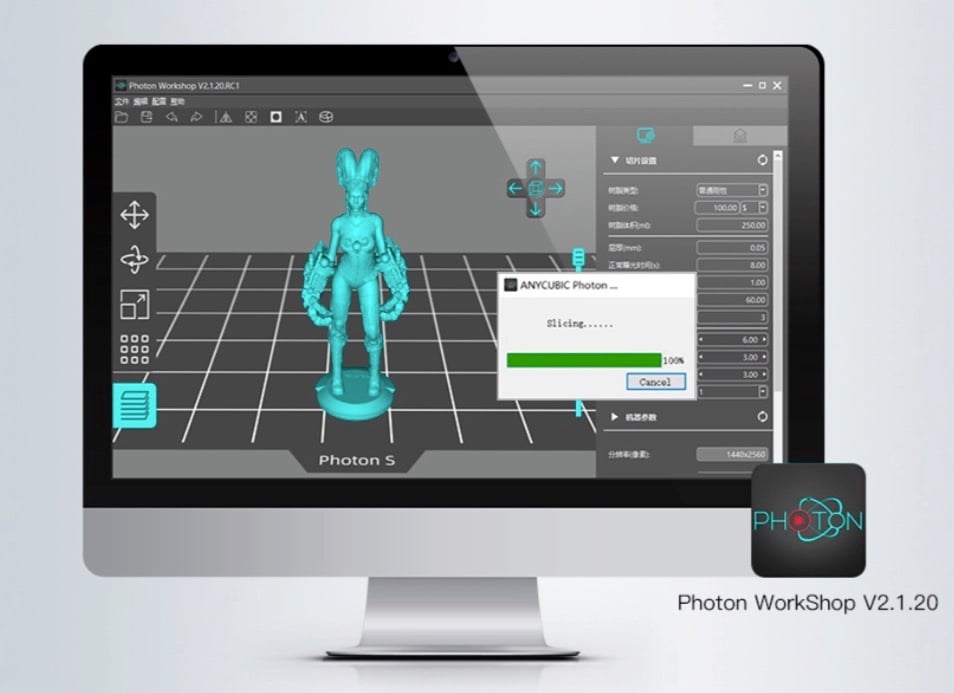 Anycubic has updated its Photon Workshop software to version 2.1.20. A huge step up in terms of functionality over the Photon Workshop that shipped with the original Photon (and even last year's Photon S), the new software offers a number of essential resin print preparation tools. According to Anycubic, an 80 MB file now slices in just 32 seconds instead of several minutes.
The Catch?
Sounds too good to be true, doesn't it? Well, a saving had to be made somewhere to squeak that price down, and it would appear that the masking LCD screen is the component that has been hit with the budget stick.
When compared to older Photon models, that slightly smaller build volume of the Photon Zero is underpinned by an even smaller masking screen packing a diminutive resolution of 480 x 854 pixels. As such, the X/Y resolution takes a hit, increasing to a pixel size of 115 microns – more than four times the size of the Photon's 47-micron pixel size.
We've yet to see prints first hand but can only wonder how noticeable the difference is. Aggressive 16x anti-aliasing within the Photon Workshop software should alleviate the dip in quality, but we can only speculate as to how much.