2019 Artillery Genius 3D Printer Review: 10-Hour Testing
After the community voiced their missing needs on the Artillery's former bet, the Sidewinder X1, the Chinese-based manufacturer has raised the expectations for improvement on its Genius model. But does it really comply with its name? Let's find out what the latest iteration brings to the table.
Patented Z-axis Coupler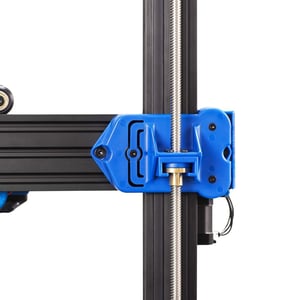 When it comes to FFF prints, Z-banding is always an issue. Artillery seems to have taken further measures to improve the accuracy of its newest model and invented a proprietary nut coupler system. According to the manufacturer, this should resolve the slight layering problems the company's predecessor, the Artillery Sidewinder X1, had to struggle with. We can say after testing the Genius that we are underwhelmed with the Z-axis alignment. Results may be comparatively better than former Artillery releases, but not quite to a consistent level (see Benchmarking).
"Improved" Belt Pulley System
Some users have printed out DIY Z-tensioners for the Sidewinder X1. We expected Artillery to address all the feedback and concerns voiced back from the community when designing the Genius,  improving the z-axis belt pulley system, which should result in an overall more stable printing experience. However, after testing the Genius we cannot back up Artillery's claims. The belt pulley system had a loose belt and additional tensioners are still needed.
Fast Heating Print Bed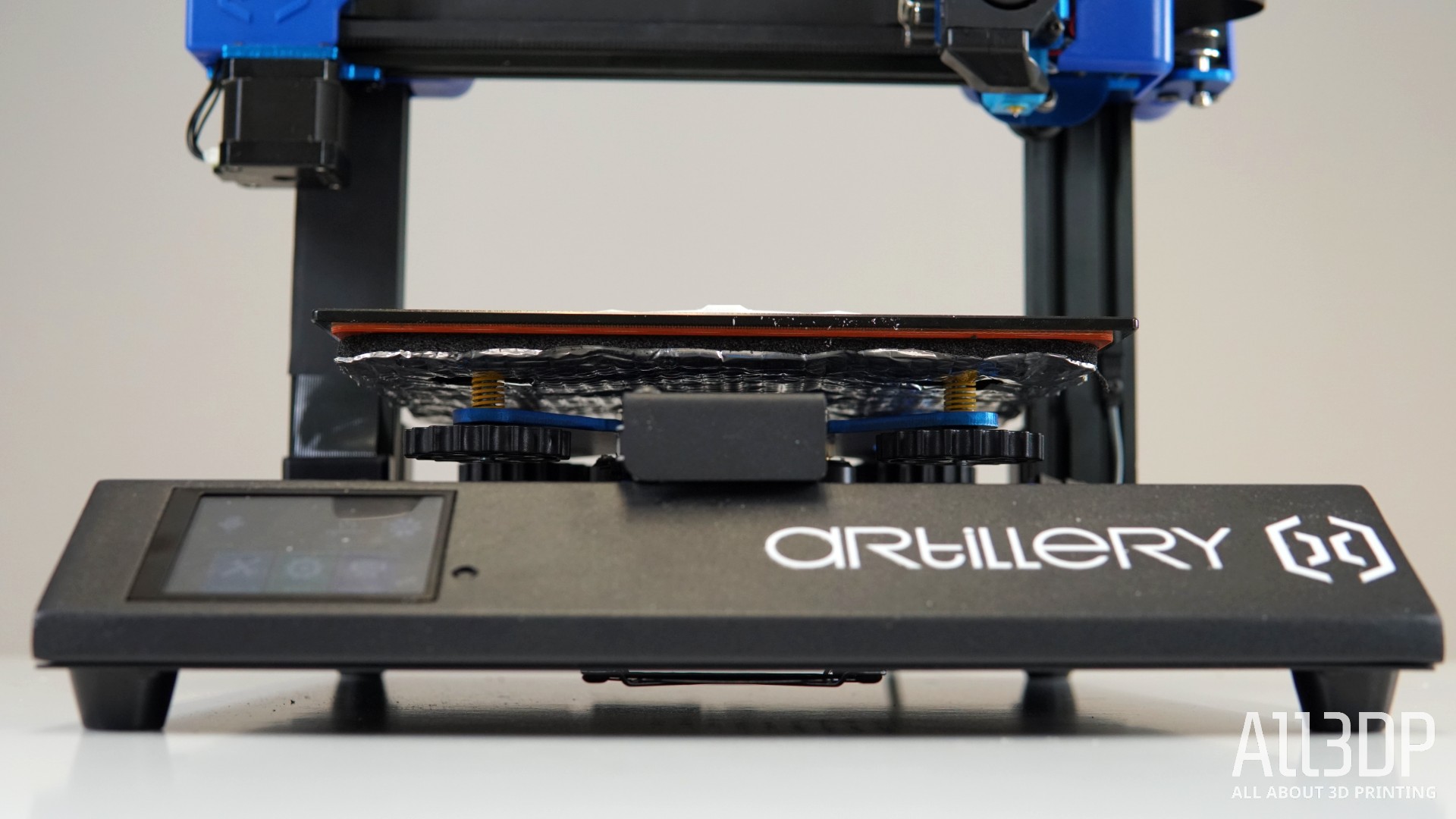 Yet another feature Artillery upgraded is the (even) faster heating print bed.
While the Sidewinder X1, equipped in its 4th iteration with an Ultrabase, instead of the previously used glass bed, was already heating up to 80 °C in just under two minutes. However, Artillery has now gone further, and the Genius's Ultrabase-equipped bed is now capable of reaching up to 100 °C in about the same amount of time.
We've found this feature greatly satisfying. We can also add that we've perceived a high speed in the nozzle heating, which we loved.
Auto Bed-Leveling Ready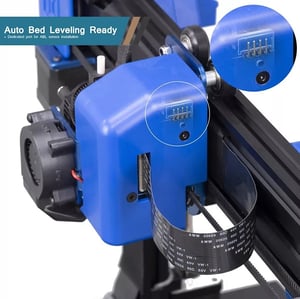 In its vanilla state, the Artillery Genius only features manual bed leveling. However, Artillery left some room for DIY improvements. The machine now reserves bed-leveling connectors, allowing the user to easily upgrade the printer. To find out more, check out our guide to BL-Touch sensor systems.
Direct Drive Extruder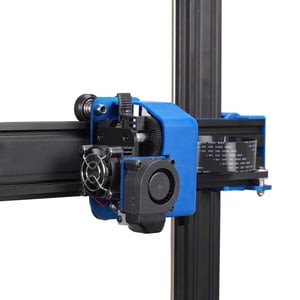 To handle the wide variety of materials, the Artillery Genius is said to do; a direct drive system is indispensable. In some ways, a direct drive extrusion system can be superior to a Bowden mechanism, especially if you handle flexible or intricate filaments, such as TPU.
Silent Stepper Driver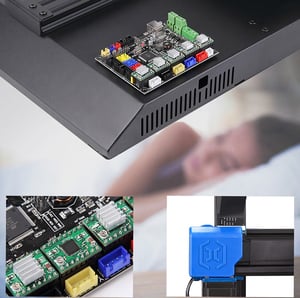 Being silent is undoubtedly an advantage for any FFF 3D printer (better yet, any machine). According to Artillery, their previous printer, the Sidewinder X1, was already quieter than most enclosed 3D printers, which we found to be partially true in our 10-hour review of the Sidewinder X1.
We were interested in figuring out whether Artillery managed to tone down the operating noise with their new Genius. After printing with it, we can say that the Genius is at least as quiet as a Prusa i3 MK3S in silent mode – a commendable achievement.
Further Features
Additional features of the Artillery Genius include:
TFT Color Touch Screen
Resume print function after power loss
Filament runout detection
Inductive Sensor Endstops