2019 Qidi Tech X-Plus 3D Printer: Review the Specs
Let's take a look at the Qidi Tech X-Plus' most noteworthy specifications.
Two Extruders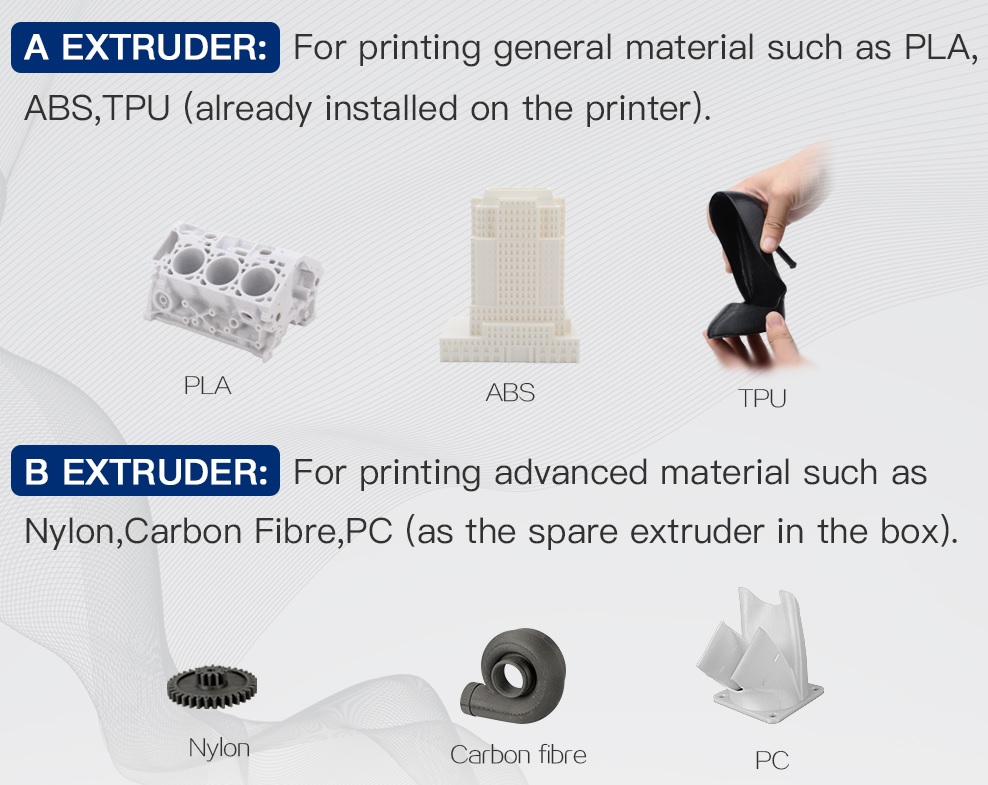 The Qidi Tech X-Plus is targeted towards semi-professional users. To do so, Qidi Tech ships its X-Plus with two interchangeable extruder setups. The default one has a maximum temperature of 260 °C to process consumer materials such as PLA, ABS, PETG, or TPU.
The second extruder has a printing temperature up to 300 °C and can handle more delicate – high temperature – materials such as Nylon, Carbon fiber, or PC. Having two extruders minimizes wear, as materials are differently abrasive.
Two Build Plates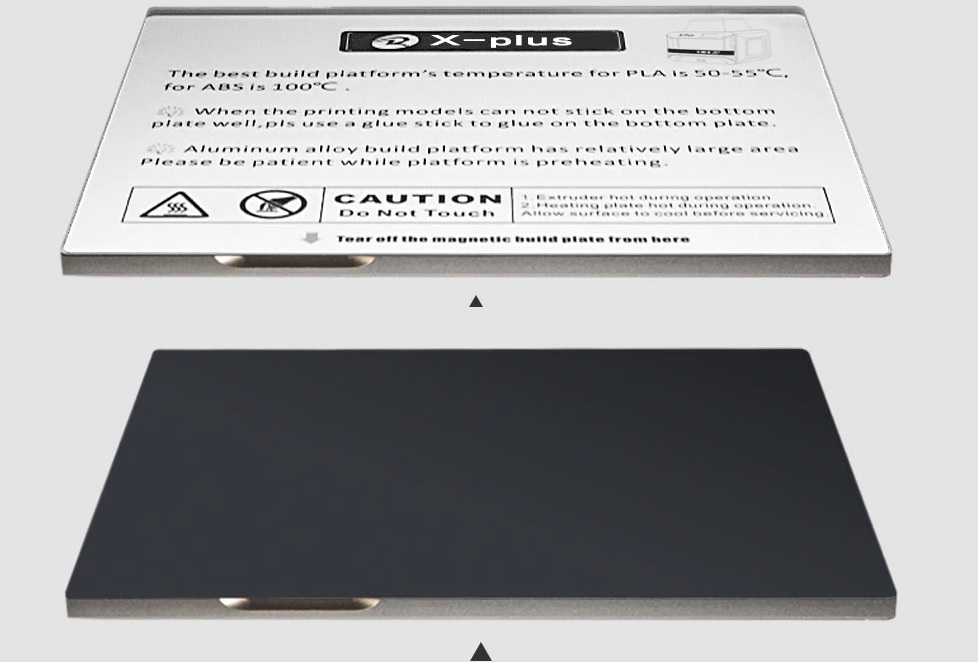 If you have been around long enough to remember vinyl, you are probably familiar with the concept of A and B side.
Qidi Tech seems to have picked that up in a way, because, not only the extruders are designed for processing different materials, but the Qidi Tech X-Plus is also equipped with a double-sided print bed. Each side works better with either low-temperature and flexible materials – such as PLA, PETG, TPU – or is designed to adhere to high-temperature materials better.
Two Filament Holders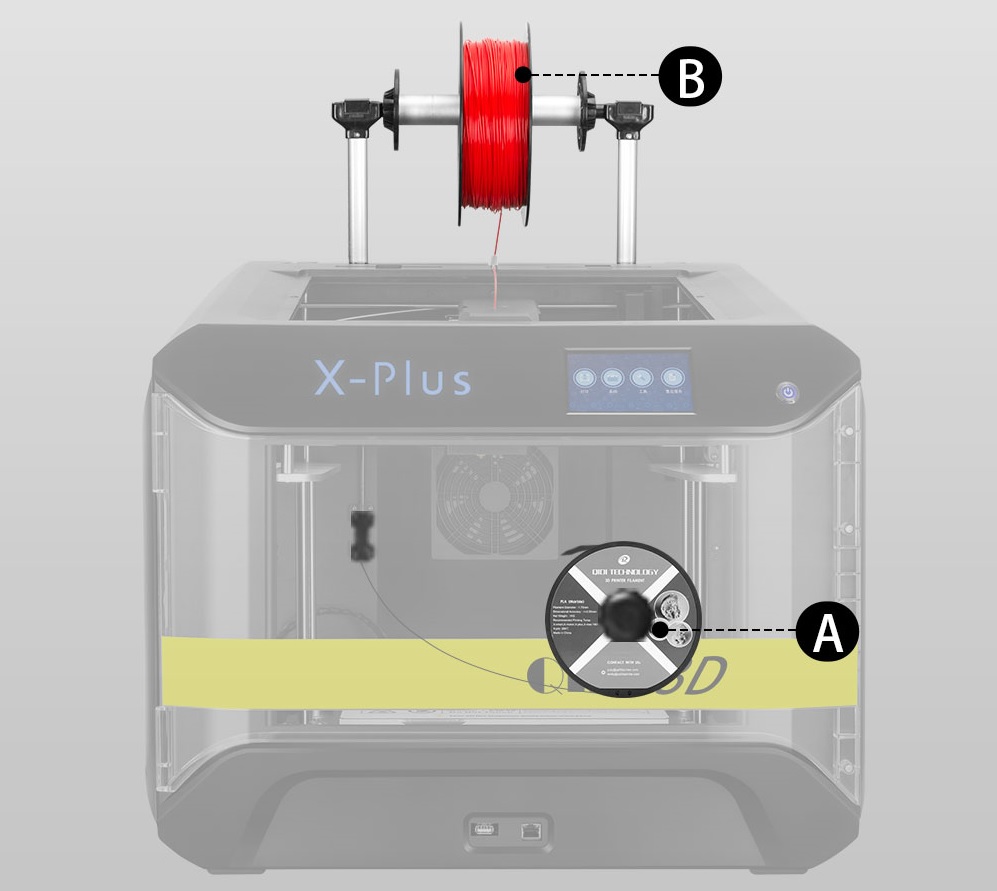 By now, you probably guessed it: The Qidi Tech X-Plus also offers two different spool holder capabilities.
This goes hand in hand with the printer's ability to process various materials. The filament spools can be placed within the printing chamber (for handling filaments such as Nylon or PC, a constant temperature is required), or you can also install an external spool holder.
Combined with the fact that the X-Plus can handle third-party filaments, it should be suited not only for hobbyist users but also in a wide variety of branches.
Fully Enclosed Desktop Printer
As with its previous models, Qidi Tech seeks to provide a comprehensive 3D printing ecosystem. For starters, it comes fully assembled, and the only steps to get going include loading the filament and leveling the bed.
Not only is an enclosed build chamber mandatory for printing with the likes of ABS or Nylon, as it ensures a better temperature, but it also protects the surroundings from potentially harmful fumes. Together with the built-in carbon filtration system, the Qidi Tech X-Plus should be workplace suitable.
Another pleasant side effect of the enclosing is the printer's low noise level. According to the manufacturer, the operating noise of the Qidi Tech X-Plus is just 40 dB.
Further Features
Additional features of the Qidi Tech X-Plus include:
Dual Z-axis structure – keeping the print bed stable even with large sized prints
Enhanced cooling system
5 in color touchscreen with intuitive UI
One button fast leveling option
Proprietary updated, Cura-based, slicing software