Qidi Tech X-Maker: Review the Specs
Marketed as a high-end educational 3D printer, the Qidi Tech X-Maker also serves as a safe and highly accessible option for entry-level makers. Before we dig into some of the more intriguing features that this machine has to offer, let's cover the basics first.
The Qidi Tech X-Maker has a rather compact 170 x 150 x 150 mm build volume, while varying sources claim that the 3D printer can offer a print resolution somewhere between 50 to 100 microns. It comes equipped with a heated nozzle that maxes out at 250℃, while the print bed temperature can reach up to 120℃.
According to the manufacturer, the Qidi Tech X-Maker also offers print resume function in case the printer is accidentally turned off or the power is cut. The shiny black and red frame is fully enclosed and rounded at the edges, which is where the Qidi Tech X-Maker earns praise for being a safe option for beginners and students.
All in all, the build volume and other specs seem a bit commonplace considering the $500 price point, but what really makes the Qidi Tech X-Maker shines is the high-tech features that rarely make an appearence on other budget-priced options.
WiFi Connectivity
One of the most impressive features that Qidi Technology managed to integrate into a $500 3D printer is stable WiFi connectivity. This allows users to upload and print 3D models without being tethered to the machine, which, for example, could especially be handy in a classroom where students may not be sitting directly next to the printer.
While WiFi connectivity isn't exactly a novel idea for 3D printers, you'll be hard-pressed to find this feature on a stock machine in the sub-$500 range.
On-Board Camera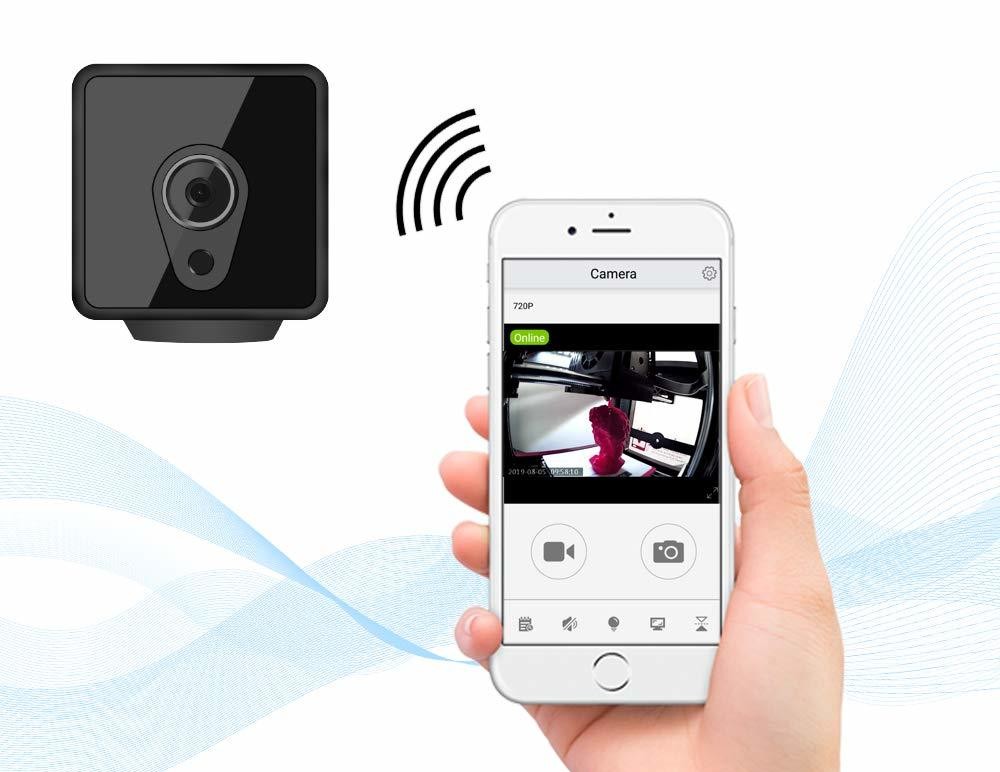 Inside of the Qidi Tech X-Maker is an onboard camera, allowing users to watch the printing process unfold in real-time. The manufacturer has created a camera monitoring app called "iCookyCam," which is available for free on both Android and iPhone. Not only does this allow teachers and makers to keep a watchful eye over their projects, but it also gives students to get a live view of how 3D printed objects come to fruition.
Magnetic Build Plate
Situated inside of the print chamber is a removable magnetic print bed that is fully bendable. With this flexible feature, makers can remove the print bed and easily pop off the finished 3D model, rather than fidgeting inside of the printer trying to remove the print with a scraper tool. After the model is removed, the print bed snaps right back into place, ready for the next project to start.
The magnetic print bed is mounted on a 6mm aerospace-grade aluminum plate and is surrounded by four so-called "turbofans" that quickly cool the freshly extruded layers.
Two Ways to Mount Filament
Another interesting aspect of the Qidi Tech X-Maker is the placement of filament. There are actually two ways to do it, which allows makers to plan accordingly depending on the type of material they're using. For instance, users can mount the filament inside of the enclosure to ensure that the material maintains a consistent temperature, which is ideal for printing with ABS. Filament spools can also be mounted outside of the Qidi Tech X-Maker's enclosure, making filament feeding smoother when using materials like PLA, TPU, and PETG.
Multi-Faceted Slicing Software
While proprietary slicing software is sometimes frowned upon by the maker community, QIDI Print is engineered to optimize the printing process for both students and teachers. In fact, the company has created a QIDI Education cartoon interface, a fun spin on their own 3D printing slicer that is made to keep students excited and engaged. In this view, the printing process is simplified for students, allowing them to easily view print progress and seamlessly add support structures to their 3D models. Teachers and makers are able to dive into the more advanced end of the slicer with QIDI Print.
All in all, there are two modes of this 3D printing slicer that can be accessed:
Rookie Mode: For students, the print settings are already primed and ready to go, allowing for simple and convenient printing.
Expert Mode: With expert mode, print settings can be tweaked and special functions can be enabled, allowing for more custom printing preparation.