2019 Raise3D E2 3D Printer: Review the Specs
The Raise3D E2 has a lot of interesting features to dig through, so let's break it down and have a look!
Built with Educators in Mind
All of the details of this printer seem to fit nicely into Raise3D's claim that the E2 is perfect for educators. While enhanced safety features and aspects that greatly increase ease-of-use are certainly appealing, there are still other things to consider. At the moment, the asking price, even with the educator's discount, paired with the lack (so far) of a structured curriculum makes for a difficult entry point into educational 3D printing. In regards to the curriculum, Raise3D responded to a request for comment, stating that "…there is something we are working on, however, nothing we could announce publicly at this stage."
Independent Dual Extruders (IDEX)
Similar to the popular BCN3D Sigma printers, the Raise3D E2 will feature an IDEX setup where there are two independently operated tool heads on a single axis. This type of setup typically allows dual extrusion printing without drawbacks such as oozing from the inactive nozzle, as well as some handy printing functions. Advertised by Raise3D are "Inverse" and "Duplicate" printing, which allows the printer to print a mirrored version or a carbon copy of a part, respectively. This can either speed up printing for batches of identical parts or enable faster creation of symmetrical parts, the given example being for the shoe industry.
330 x 240 x 240 Print Area
The print area offered by the E2 is slightly smaller than that offered by the Pro 2, and about as large as most hobby-grade machines, with the popular Prusa i3 MK3S and Ender 3 being good comparisons. This change was probably made to fit in more handy features in a compact package, and also reflects the switch to education, where use in a classroom environment doesn't necessarily require a huge print volume.
Bed Leveling and Offset Calibration with Industrial Video Assistance
As with the vast majority of printers in this price range, the Raise3D E2 features fully automatic bed leveling which should help you get prints started quickly and easily without worrying too much about that typically problematic first layer.
An interesting feature, Raise3D states that the E2 has an automatic function that creates an offset after leveling the bed, which supposedly decreases print failures. It is not clear how this function works, but our guess is that some form of optical sensor is used to measure the offset between the two nozzles relative to the build plate, and account for any inconsistencies during printing.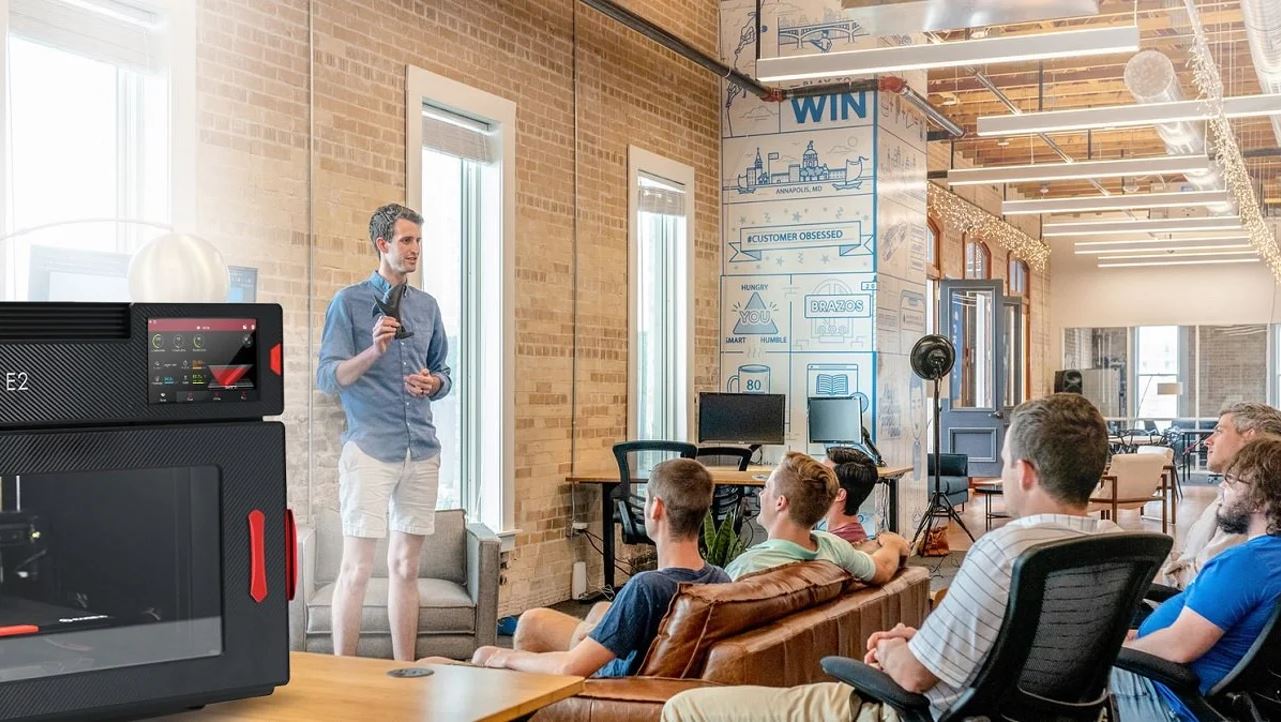 Closed Frame Construction with Air Filter
Built with a sturdy aluminum frame, the Raise3D E2 features a fully enclosed build area and filament holder, with an air filtration system. This should aid in reducing fumes and print warping with materials like ABS. The enclosed frame, besides giving a clean and professional aesthetic, should also make the printer relatively safe, with sensitive components and moving parts tucked neatly away behind sturdy metal panels.
A very handy feature for educators, the E2 will automatically pause the current print when the build chamber is opened. This should greatly increase safety in a classroom where curious little fingers can easily get caught in unforgiving moving parts.
Power Save and Filament Run-out
As is becoming a trend in new printer releases, the E2 features sensors that will detect power outages and filament run-outs, pausing the print and saving its progress so the print can be continued when the power or filament is restored.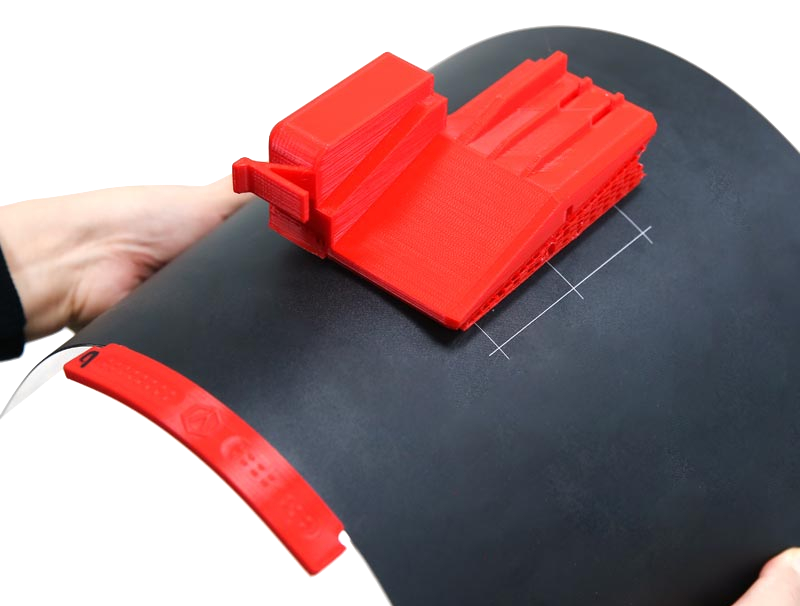 Flexible Build Plate
The Raise3D E2 features a removable flexible magnetic build surface with a silicone coating. This should, in theory, make removing finished prints from the machine easier, and may even help in streamlining the print process, as a used plate could be swapped out for a new one at the end of a print, giving the E2 a faster turnaround time between prints.
Further Features
Additional features of the Raise3D E2 include:
Color Touch Screen
Resume print function
Filament runout detection
WiFi
Closed frame construction with an enclosed build chamber
Air filtration system