2019 Artillery Sidewinder X1 Review: 10 Hours Testing
To get a good first impression for this Artillery Sidewinder X1 review, we took the machine for a test ride by printing the two most popular torture tests. If you want to know in detail how we benchmark, please continue here.
Setting up the 3D printer was painless. As we ran into no problems, we started printing our benchmarking tests. The printing bed needed to be leveled manually, but after adjusting it once we never had to fiddle with it again.
For printing the test objects, we make sure to get a vanilla-state machine, normal PLA filament, and middle-of-the-road slicer settings. If you want to know more about our test scheme, read more here.
Benchmarking Object 1: Benchy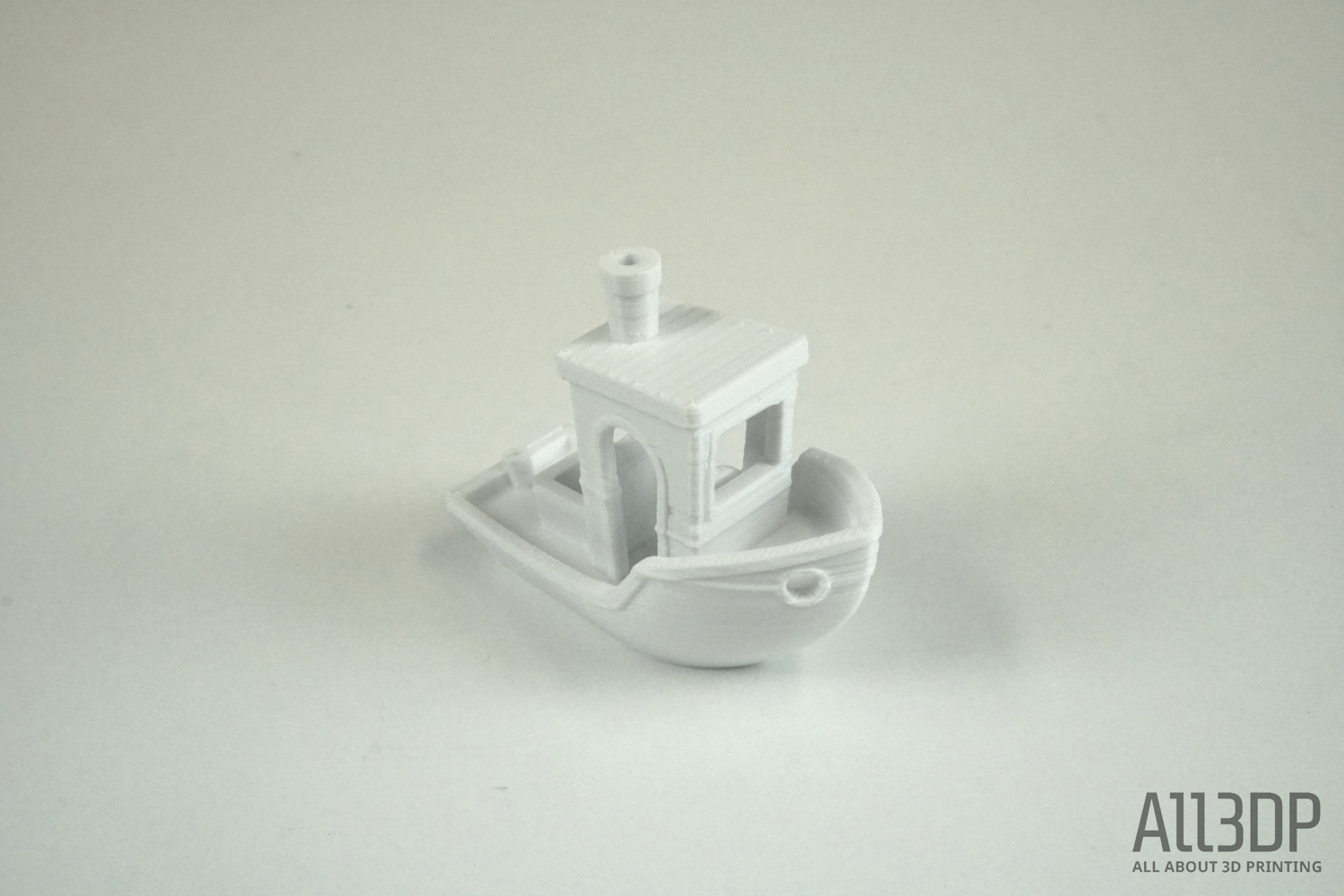 It took us one attempt to 3D print a decent Benchy (STL file here). We used amazon white eSun PLA+ filament. For preparing the needed Gcode, we used Slic3r with the profile included on the Sidewinder's USB drive. We set the temperature to 215 °C, the bed heated up to 60 °C.
Then we measured the tolerances of the print (jump to the detailed results here).
The Benchy overall turned out mediocre. On visual inspection, we found under-extrusion and a big visible layer-line going around the hull.
The overall dimensional accuracy was good; the Artillery Sidewinder X1 achieved 13 out of 15 points.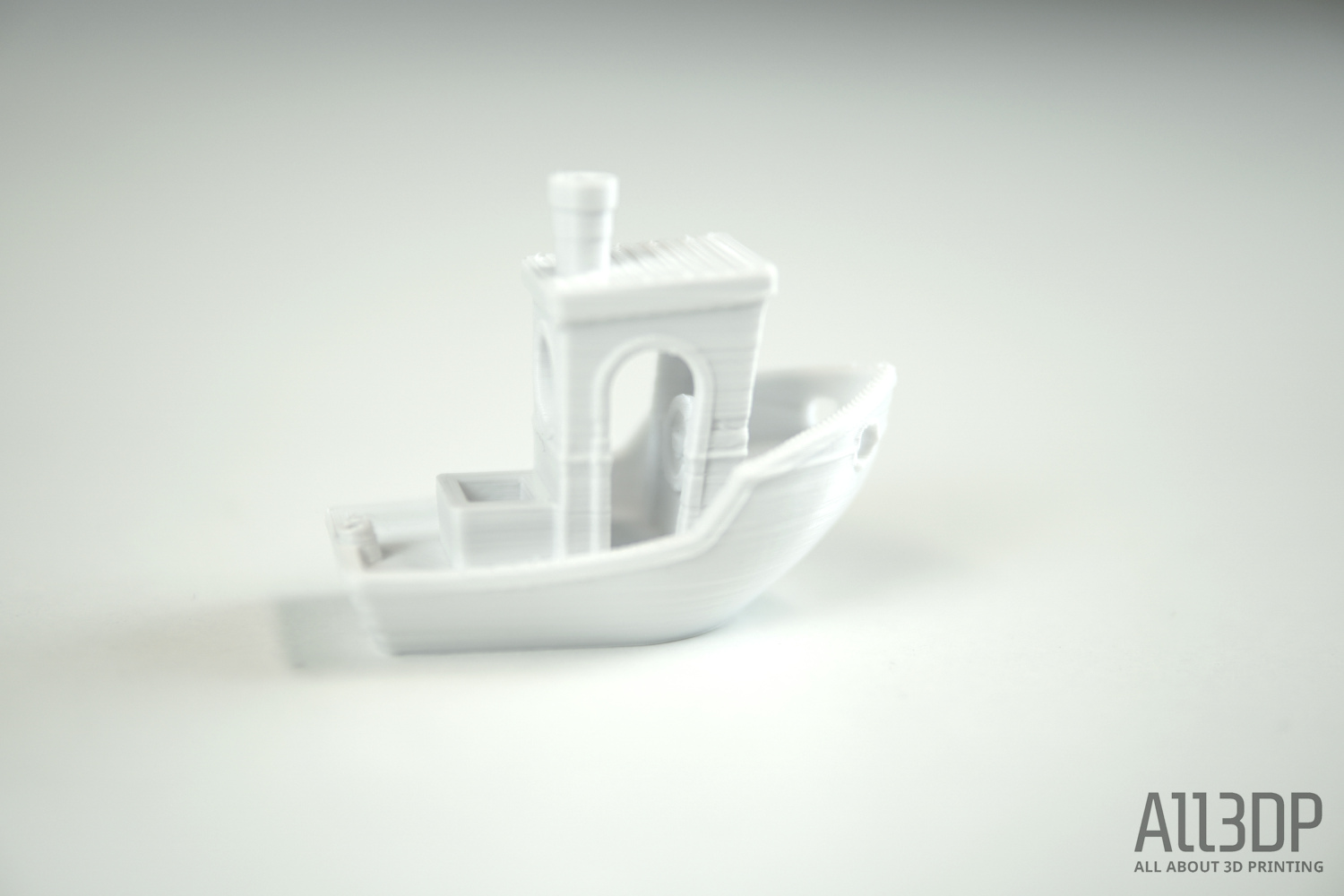 Benchmarking Object 2: Kickstarter Autodesk Test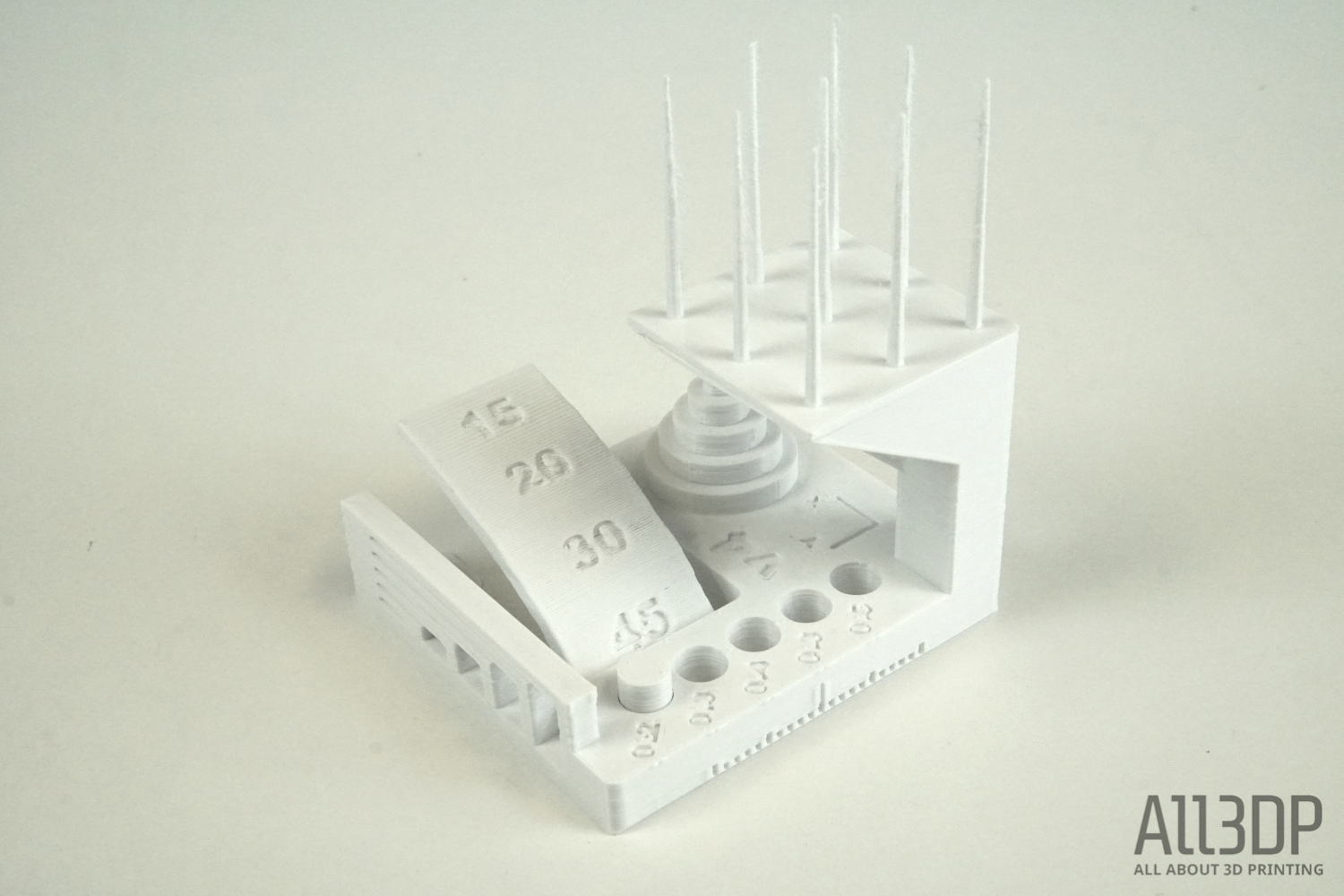 The Autodesk Kickstarter test model looks at an FDM printer's precision. You can find the file and read more about it here. We used the same white eSun PLA+ filament and the same temperature settings (215 / 60).
Overall, the Artillery Sidewinder X1 did well in dimensional accuracy.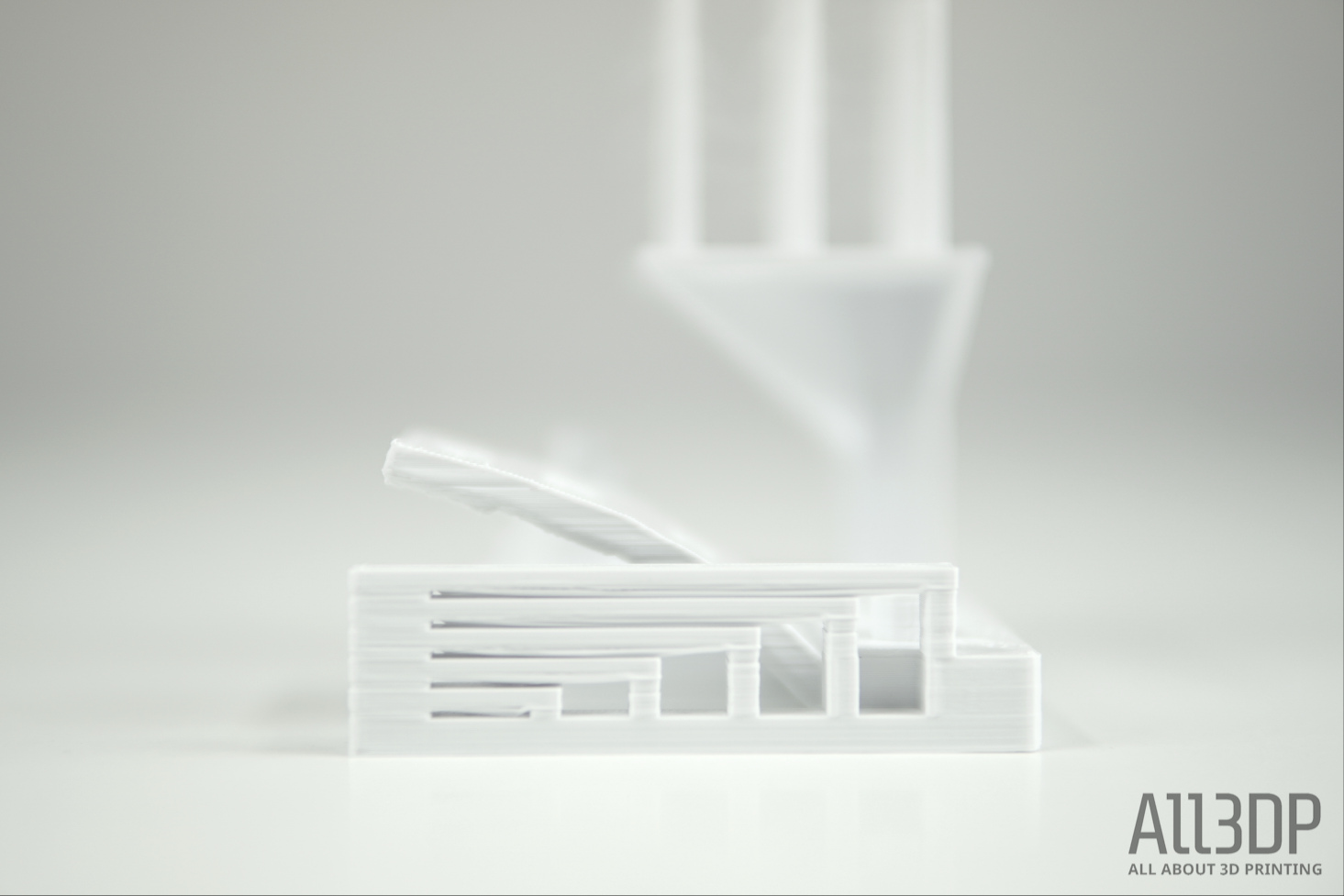 We encountered some problems with bridging and the Z-alignment of the machine, the rest of the tests were fine.
In the Kickstarter test, the Artillery Sidewinder X1 scored with 17 from 30 points.
Benchmarking Verdict
Our benchmarking prints put the Artillery Sidewinder X1 on the same level as Craftbot 3, Lulzbot TAZ Workhorse, and Flashforge Finder.
Overall, the printing process was easy. There seems to be an issue with the Z-axis of our test model, as sometimes an over-extruded layer was printed at around 20mm height. Furthermore, it looks like the part-cooling fan doesn't have enough power.
After approx. 10-hours printing with the Artillery Sidewinder X1, we're were neither totally impressed nor underwhelmed. There are clearly some issues with the machine, but it looks like most of them can be corrected. As the machine has an impressive feature set for its price, we are looking forward to take an even close look at the machine.
Stay tuned for our longer-term impressions and final verdict on the Artillery Sidewinder X1.