FlashForge Releases Creator3 IDEX FDM 3D Printer
After debuting it on the trade-show circuit, FlashForge is now releasing the Creator3. The independent dual extruder-based printer brings in a relatively high-temperature nozzle and a wide range of materials. It bring in a versatile level of functions and, according to the company, can operate in a wide breadth of industries.
With a portfolio of printers ranging from dentistry to jewelry LCD printers, the Creator3 presents versatility as its main draw. It can operate with ABS, PLA, Flex, TPU, PVA, HIPS, TEPG and Nylon, giving it an impressive range.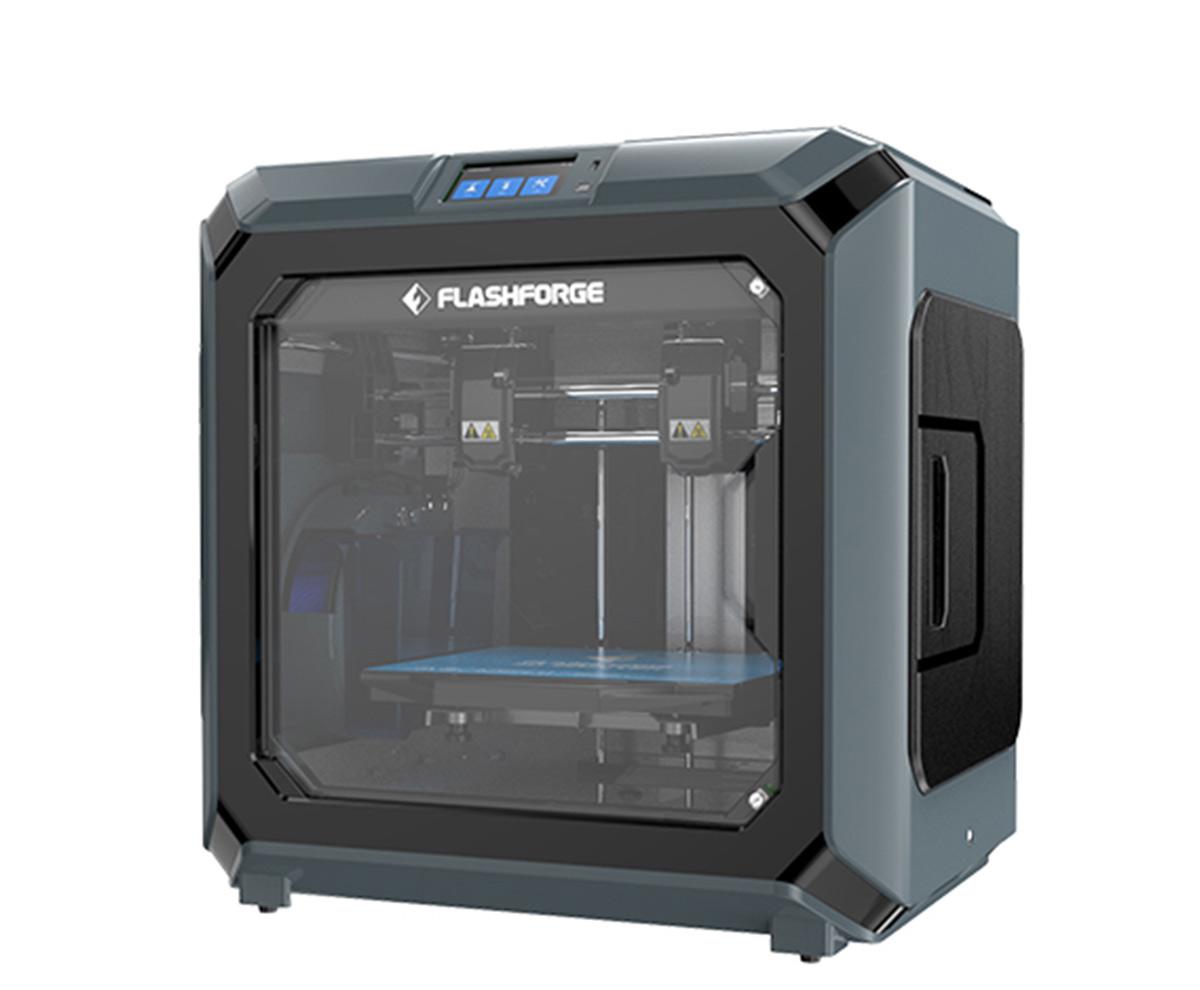 FlashForge has taken all that the company learnt from their StarPrinter and implemented their findings into the structure of the Creator3. Its independent dual extruder system has been put through thousands of tests in nozzle heating space and PTFE tube location. With the high nozzle temperature of 300 °C and the heated bed temperature of 120 °C, it offers quite a bit of quality with those trickier materials.
The fully enclosed printing chamber is equipped with its own temperature control system. This is a unique feature for desktop 3D printers in this price range. It allows you to successfully work with heat sensitive materials by keeping the temperature steady at all times.
Aside from the heating, the Creator3 also brings in a removable flexible build-plate for easy print removal. With a build volume spanning 300 x 250 x 200 mm, the build-plate snaps into place and flexes the print off with ease. The flexible build-plate manages to retain its original shape despite being contorted after each print removal. FlashForge also recommends using it as a temporary work surface for post-processing.
Intelligent leveling with extruder sensors fully automize the z-axis calibration. These sensors also help with the full build plate leveling process. It is now made very easy to calibrate the 3D printer for the optimal first layer.
FlashForge Creator3 Independent Dual Extruder System
The Creator3 is equipped with an independent dual extruder system (IDEX). This means that the 3D printer has two print heads that can operate independently on the X and Y axis which allows you to print with multiple colors and/or different materials. These bi-color and bi-filament capabilities make it possible to use a solvable support material next to the material used for printing the object. The solvable support material is easily removed by putting the object in water. You can now include support in places that you normally could not remove by hand. This increases your design freedom and allows you to make more intrecate designs.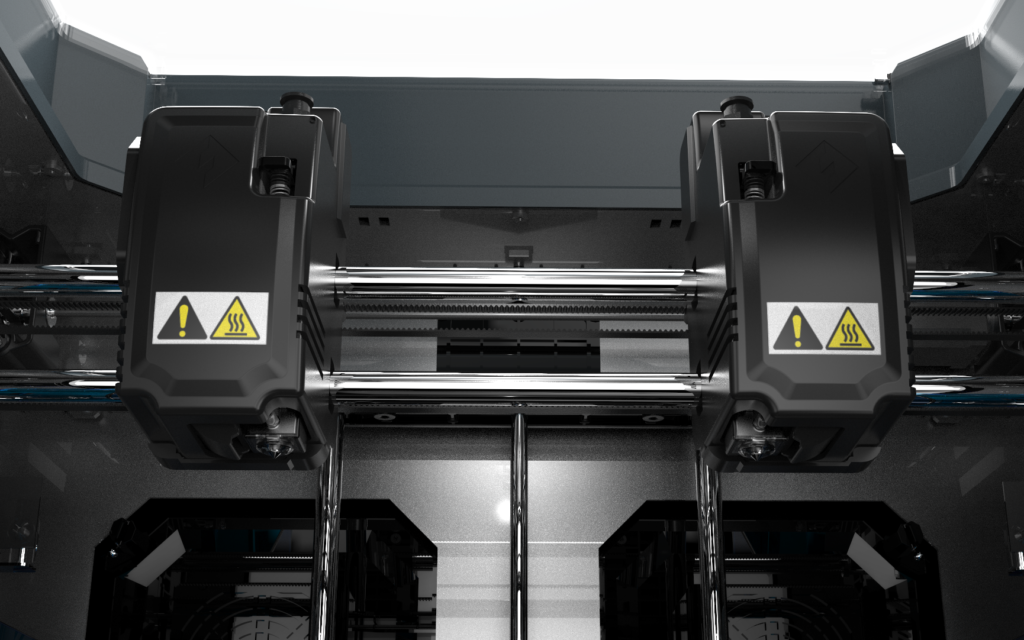 The IDEX system also gives you the option to mirror prints, printing one part of a mould with one print head and the other mirrored part of the mould with the other print head, all at the same time. The duplication mode allows you to print two identical parts at the same time using both print heads.  On top of this, the nozzles are easy to remove with the simplest of steps.
Flashprint Slicer Software
The printer features a detection system for print failures, ensuring a halt in the process if the filament testing system detects abnormalities. This ensures a steady success rate for all prints. FlashForge is really aiming for the more professional customer with the release of their new Flashprint slicing software. To make this 3D printer truly 'office ready', it has cloud compatibility via WIFI connection. This means that you can upload your files, start a print and monitor the progress without leaving your desk.
But, for beginners the simple and intuitive interface makes it easy to convert designs into a 3D printed model with a few clicks of the button. The software has all kinds of presets that can simplify the process or for the more experienced user, can assist you to optimize the end result.
The automatic support generator has a feature that we have not yet seen on FDM printers. With Flashprint you have the option to select dendriform (tree-like) support structures that minimize the usage of filament for support. You normally see this kind of support structure with SLA printers. What is also great about this dendriform support, is that you can remove it with easy and without damaging the model.
Featured images courtesy of FlashForge.