Phrozen Shuffle 4K LCD 3D Printer – Review the Specs
From the outside, you'd be hard pushed to spot the difference between the Phrozen Shuffle and Phrozen Shuffle 4K. While the name change tells you the main new selling point of the new machine, there are several other improvements to be found.
But first, let's address the biggie – the inclusion of a 5.5inch 4K screen.
Improved Resolution
The majority of LCD based printers in this size and price range use 2K screens (with 2560 x 1440 pixels). This means that the masking grid of pixels above the resin-setting UV light source technically has an X/Y pixel size of 47 microns. It is theoretically possible to achieve features as small as 0.047 mm.
It should be noted that this level of accuracy relies on the perfect setting for the right resin under the right conditions, but on a specs sheet, it gives a handy indicator of possible resolution on a given machine.
Professional desktop laser-based SLA printers typically have a laser spot size between 70- and 140-microns – which sounds worse, but yields aesthetically different and similarly detailed prints.
Bumping the masking display to 4K (3940 x 2160 pixels) while keeping the panel at 5.5 inches, Phrozen increases the Shuffle 4K's X/Y resolution to 31-microns.
Such a change isn't merely a drop-in replacement. The higher pixel density necessitates a change of UV light source too. Gone is the paraLED of the OG Shuffle, dispatched in favor of a shiny new paraLED 2.0.
Phrozen's proprietary UV engine, the paraLED is an array of UV emitting LEDs topped with a unique arrangement of concave glass forms. These glass globules bend the light to pass through the LCD as close to parallel as possible, something Phrozen claims results in neater, cleaner and faster prints.
Though Phrozen does not explicitly state it anywhere, we imagine the new paraLED also gets a bump in power, too, something known to juice the speeds at which an LCD printer can print.
New UI
Other improvements over the original Shuffle come in the form of a new UI – something we pooh-poohed in our review of the Shuffle – a cleaner, customized Raspberry Pi that no longer necessitates you connect the printer to itself to operate – which we also found odd – and a switch away from LAN and onboard-only slicing using NanoDLP.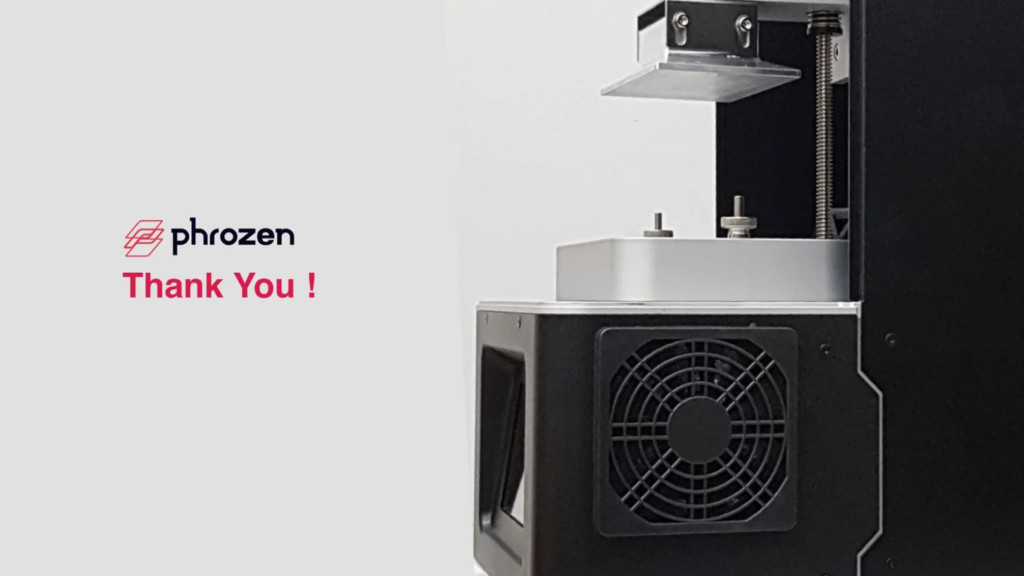 Side Step in Stability?
A notable absence from the Shuffle 4K is a ball screw for the print plate to ride up and down. Typically used for stability, and employed in the original Phrozen Shuffle, here instead we get the much more common lead screw.
Perhaps it was found to have a negligible impact on print performance. A linear rail backs up the screw for what we hope to be rigid and repeatable travel through the Z-axis. Although we will say the placebo effect of seeing heavy duty parts on a printer certainly makes you think its better. It'll be interesting to see how the Shuffle 4K feels after this change.
Third-Party Resin Compatibility
The Shuffle 4K is compatible with third-party resins — always a welcome thing. Similarly welcome is the addition of an air filtration unit inside the box. We don't expect this to eliminate the odor, but every little helps. As always, use the printer in a well-ventilated space.
Build Volume
A 120 x 67 mm build plate pairs with a Z-axis travel of 170 mm, making the Shuffle 4K's build volume 30 mm shorter than that of its predecessor.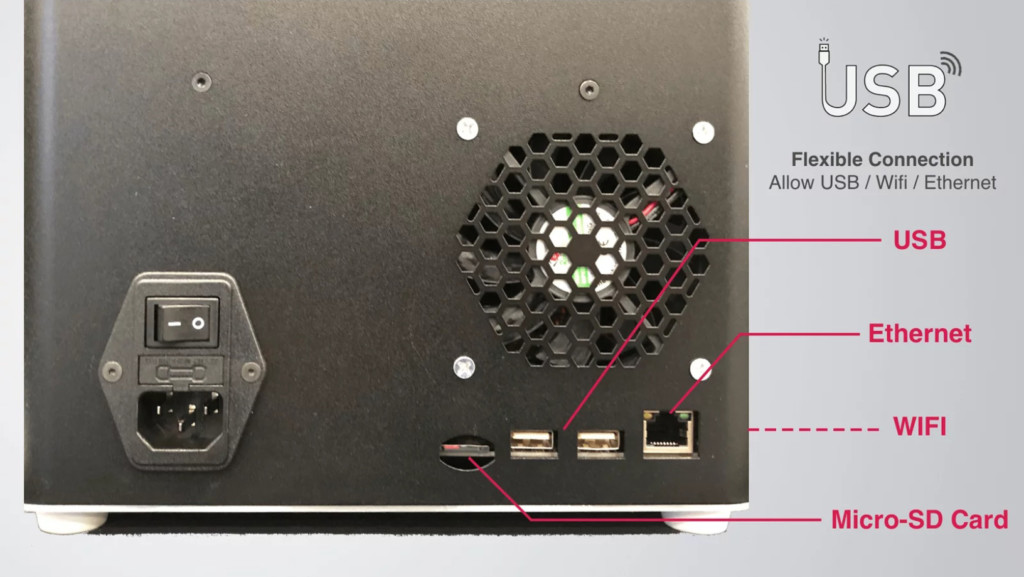 WiFi Connectivity
The inclusion of a high spec screen is easily the biggest takeaway of the Shuffle 4K. However, possibly the greatest quality of life upgrade this new machine brings is WiFi connectivity. We've yet to go hands-on and see in what shape or form this takes, especially when paired with Phrozen's new Phrozen OS, which itself brings a fresh UI. But our hope is a much-simplified workflow that requires less futzing on the part of the user to get a print going.