SparkMaker FHD – Review the Specs
Improved Print Quality
The 1080p FHD screen is by far the biggest upgrade WOW! implemented in the SparkMaker FHD. The improved LCD panel should improve print quality by giving an XY dimensional resolution of 57 microns instead of the original SparkMaker's 100. However, whether the printer lives up to this, we cannot say as we have not reviewed the machine ourselves yet. The FHD also has a slightly larger build size and prints more quickly.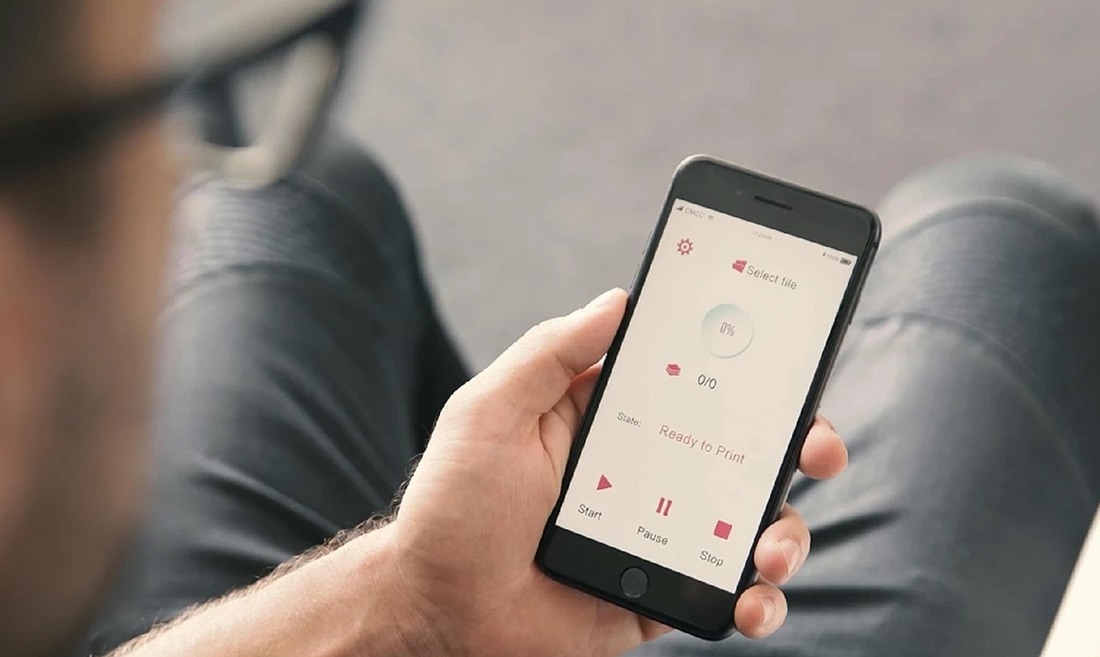 App Connectivity
Though it's still buggy and is not yet available for iOS users, the SparkMaker offers an app along with SD card connectivity. According to an update on SparkMaker's Kickstarter page, the Android App is available (via a Dropbox link and not the Android App store) and is in the process of being ironed out. Once that version is complete, they'll begin working on the iPhone version. That being said, the functionality of the app is fairly limited. It "can only monitor the printing progress and select the printing files in the SD card," says the company.
Metal Tank
Unlike its predecessor, the SparkMaker FHD boasts a metal resin tank instead of the original's plastic one. This could be to combat issues the older SparkMaker's tank encountered, like leakage and breaking easily.
Non-proprietory resins
This machine isn't bound to resins from the manufacturer, a great feature if you're looking to find deals on it. As a heads up though, the SparkMaker FHD doesn't come with any resin liquid itself, so that's something extra you'll have to shell out on before you can start printing.
SparkStudio
The SparkMaker FHD (and the original SparkMaker) has a dedicated slicer software for Windows and Mac called SparkStudio.