AmazonBasics PLA 3D Printer Filament Review
We tested out the AmazonBasics PLA on an Original Prusa i3 MK3. The spool came nicely packaged in a recyclable cardboard box. It was sealed in a plastic bag with a silica desiccant pouch to avoid damage from humidity. The bag was resealable, so the filament can be safely stored when not in use.
Our test prints were all completely successful, and the prints have an interesting finish, halfway between matte and shiny, and with a smooth but not slick feel to the surfaces.
The color is a vibrant watermelon red, and true to the description, translucent. We noticed that while light does pass through, it is quite diffused and varies a lot based on the thickness, which would make this perfect for lithophanes (if you wanted your pictures in watermelon red, that is).
Test #1: 3DBenchy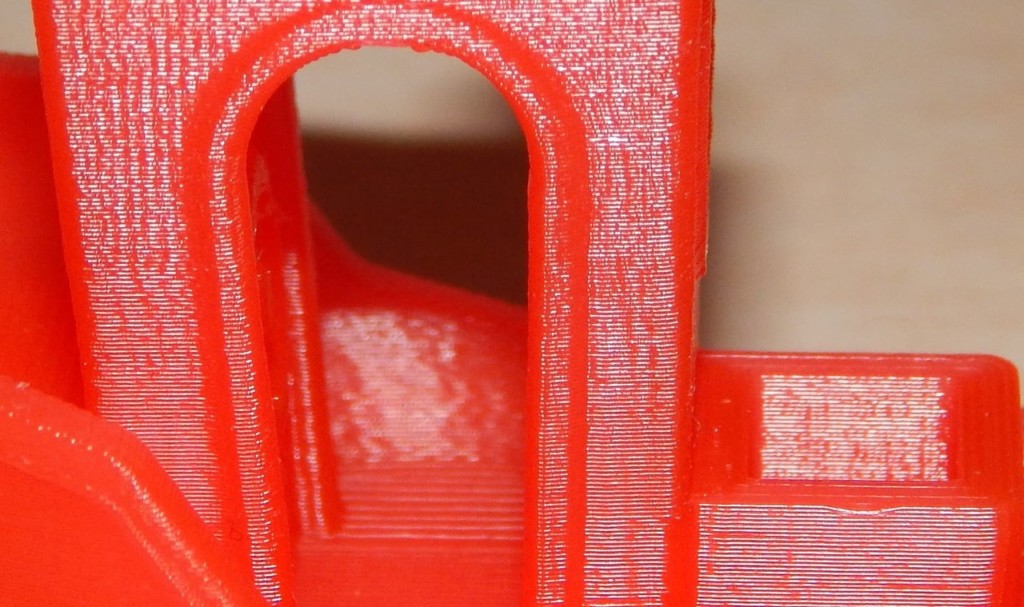 Our first test print was the ubiquitous 3DBenchy. There were no obvious issues with quality, aside from some very slight, almost unnoticeable stringing between details.
A look at a close-up photograph shows that the layers are very consistent and adhere to each other well. The dimensions are accurate and the details turned out very well.
Test #2: Articulated Slug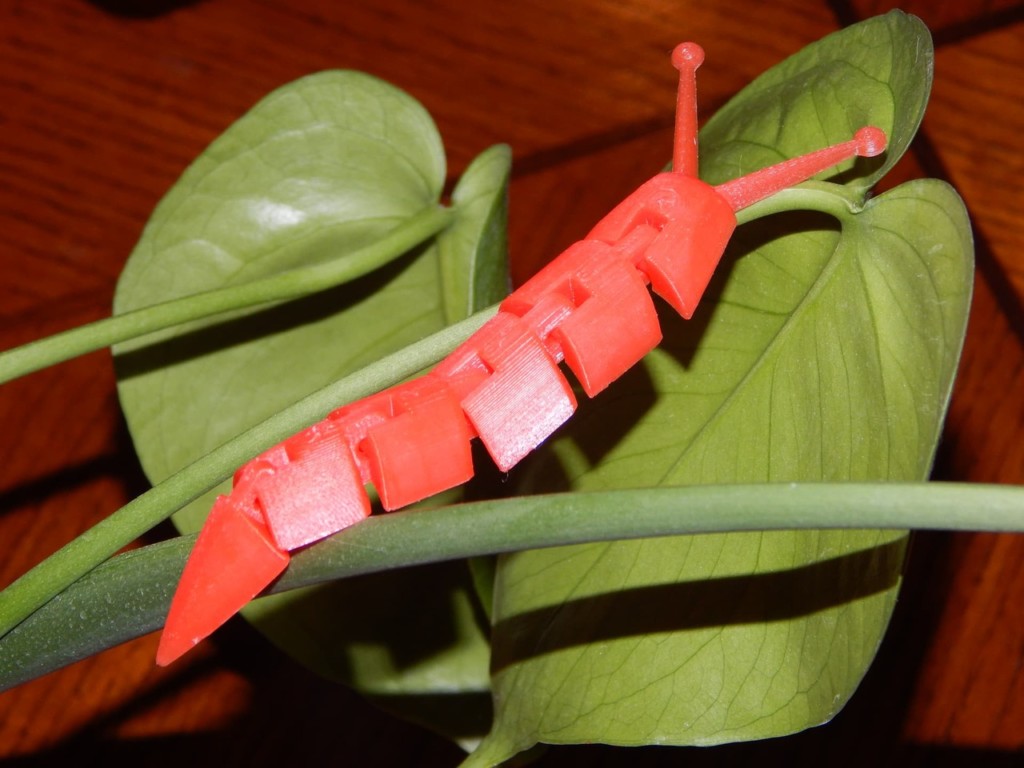 Our second test print was inspired by the color of the filament. Not unlike a sea cucumber or tropical slug, this translucent red makes for a very colorful printing experience.
The Articulated Slug by Thingiverse user Brandon Blinkenberg (8ran) is a fairly simple print but would reveal any issues with tolerances while printing.
Our slug came off the print bed looking very nice, with no issues whatsoever. All of the joints articulate fully, without catching or excess friction.
Test #3: Roll Top Bin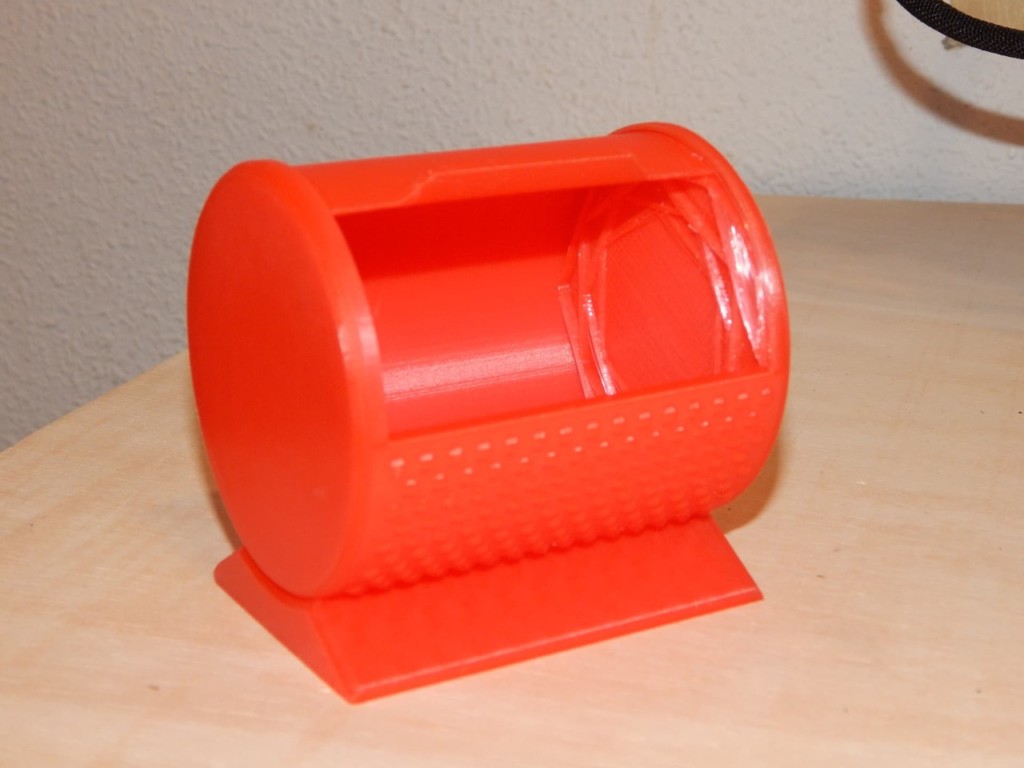 After encouraging results with the articulation in the slug, we decided to go for something a bit more complex. This Print-in-Place Roll-Top Bin, by Jeff Kerr (LoboCNC) features a built-in sliding hatch, requiring fairly high tolerances and precision while printing.
Needless to say, we weren't disappointed. Our roll-top bin turned out almost flawless, and the door slides very nicely with little to no excess friction.
We did find some areas on the inside of the bin where the bridging was a bit droopy, resulting in some of the above layers being slightly less-than-perfect. However, this did not affect any of the other details and is invisible when the bin is closed.
All3DP's Final Verdict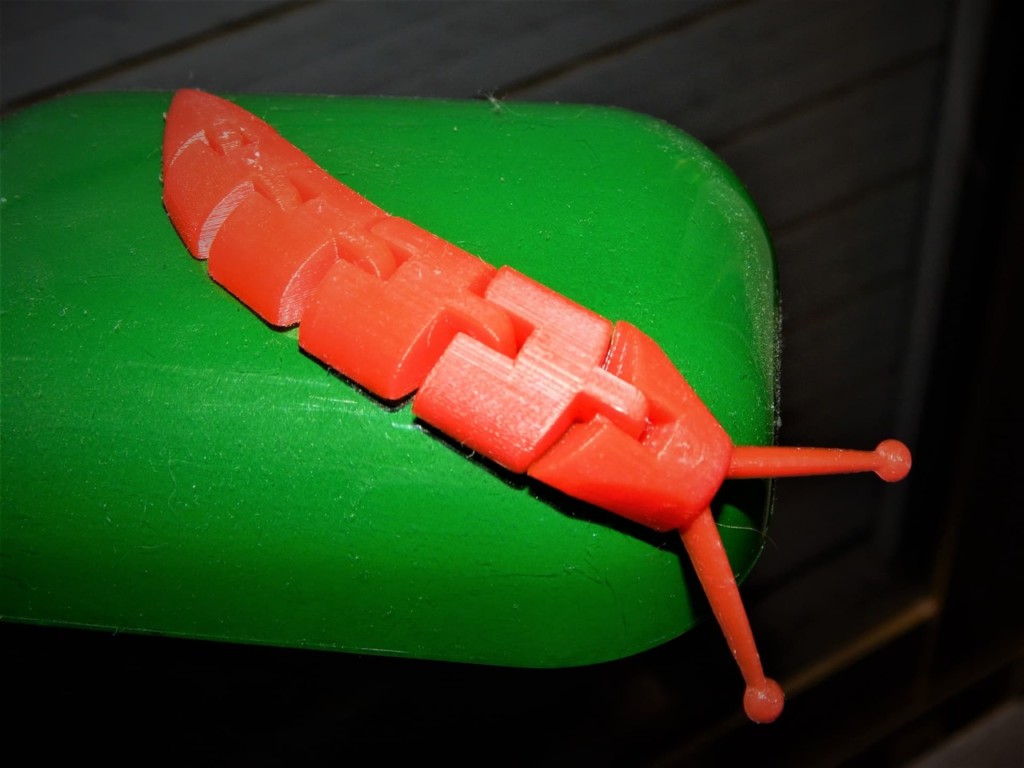 All in all, we quite like this filament. The finished models are amazing, there weren't any glaring issues, and to top it all off, the color is eye-popping and vibrant.
Printed using the Slic3r PE presets for the MK3 and Generic PLA (with changes to the temperature settings, see below), our experience was quite smooth and hassle-free.
The built-in supports on the Roll-Top Bin snapped out surprisingly easily, and aside from a bit of drooping in a large bridge and a teensy bit of stringing between details on the Benchy, there were no huge issues.
If you want a fairly cheap material that looks good and prints without issues, this is certainly the PLA for you.