2019 Fusion 360 Free Download – Is There a Free Full Version?
Fusion 360 is a professional 3D CAD software by Autodesk. Unlike other professional solid-body 3D modeling software, this CAD program is strong in usability. Still, it covers the whole process of planning, testing and executing a 3D design. It has powerful parametric tools and analytic mesh tools that are well-suited to most challenges in industrial design. Moreover, it is able to simulate both the construction of the components designed as well as the stresses they will face once they are put to their use.
As can be expected, Fusion 360 has excellent support for 3D printing. CAD files can be directly imported into the Autodesk Printing Studio. Although a commercial program, Fusion 360 is effectively free CAD software for students and educators, as you can apply for a 3-year educational license.
The amazing versatility of Fusion 360 manifests in the inclusion of tools that are geared towards use by designers. Among them are comprehensive surface modeling tools that allow you to produce solid models suitable for techniques like 3D printing.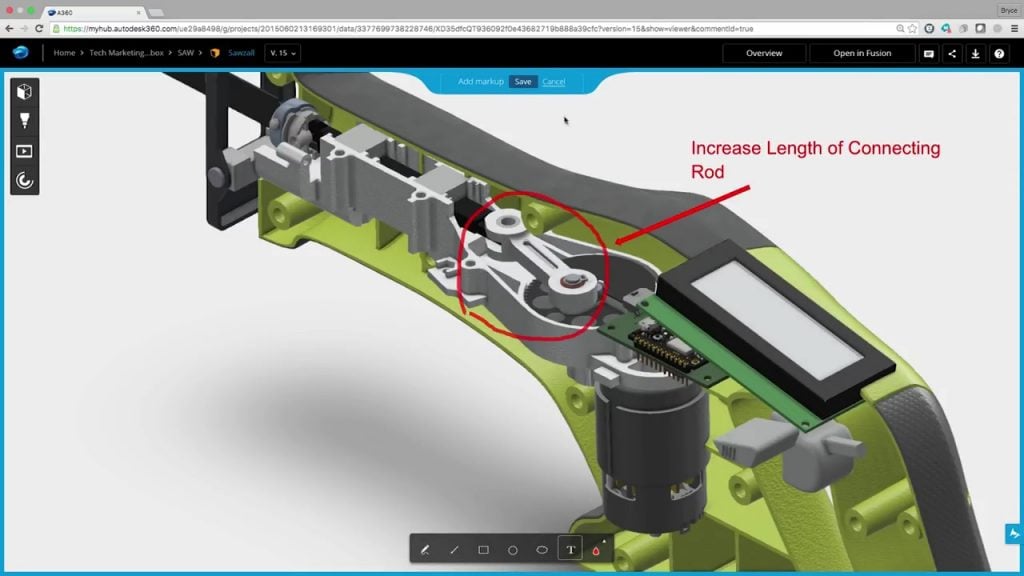 Fusion 360 is also set apart by its sophisticated collaborative features. Live review allows engineers or designers to present their work to stakeholders or project participants who are not physically present. It is as simple as sharing a link that the reviewers paste into their browser and they can inspect the textured 3D model.
As long as you possess presenter controls, your reviewers will see as you pan around the design, zoom and so forth. Conversely, you can also give controls to one of the users, who can then use the Fusion 360 tools in the comfort of their browser.
As can be expected from any state-of-the-art 3D CAD software, it supports cloud-based file sharing, version control and import/export of common CAD file types.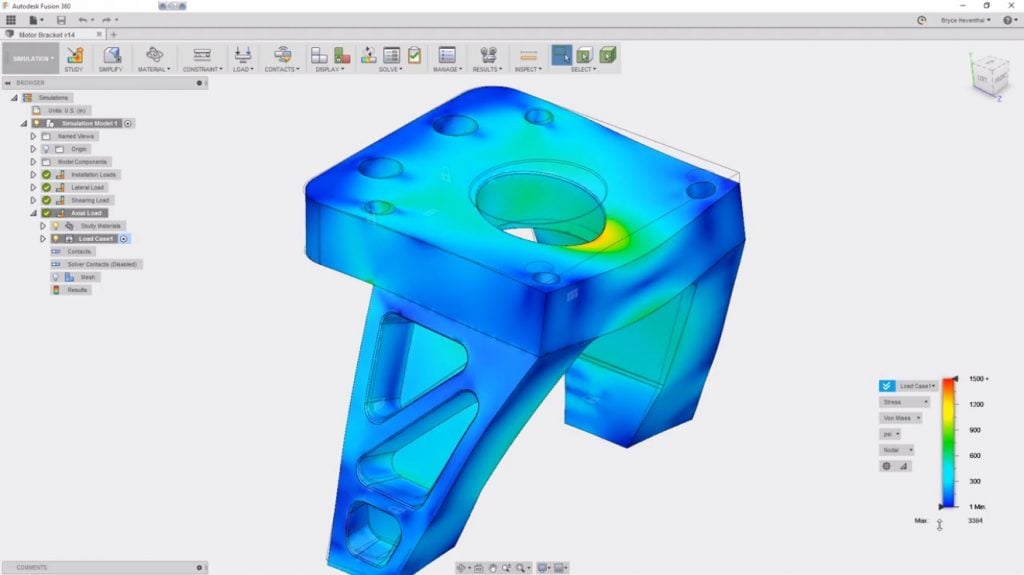 Two versions of Fusion 360
Fusion 360 is available in two versions. Users of the Ultimate version have access to advanced simulation tools. These additional simulations include structural buckling, testing the behavior of non-linear materials like plastics or elastics. Event simulation helps you better understand the effects of certain behaviors, such as when loads have shifted within a design. Finally, shapes can be optimized for minimum material usage and maximum performance.
What is more, with Fusion 360 Ultimate you can leverage highly advanced tooling techniques. The program is capable of tooling up to 5-axis simultaneously!